You might have noticed this little widget when reading the posts here on the AERIALIS Kites website.
This nice little widget will indicate how far into the post you've come/read. This might be handy, especially if you're reading one of my longer posts. By watching the progress tracker (on the left side of the page) you will see a percentage, indicating how far into the post you are.
If you scroll up or down you'll see the percentage is instantly updating depending on the tracker calculation point. (See image below.)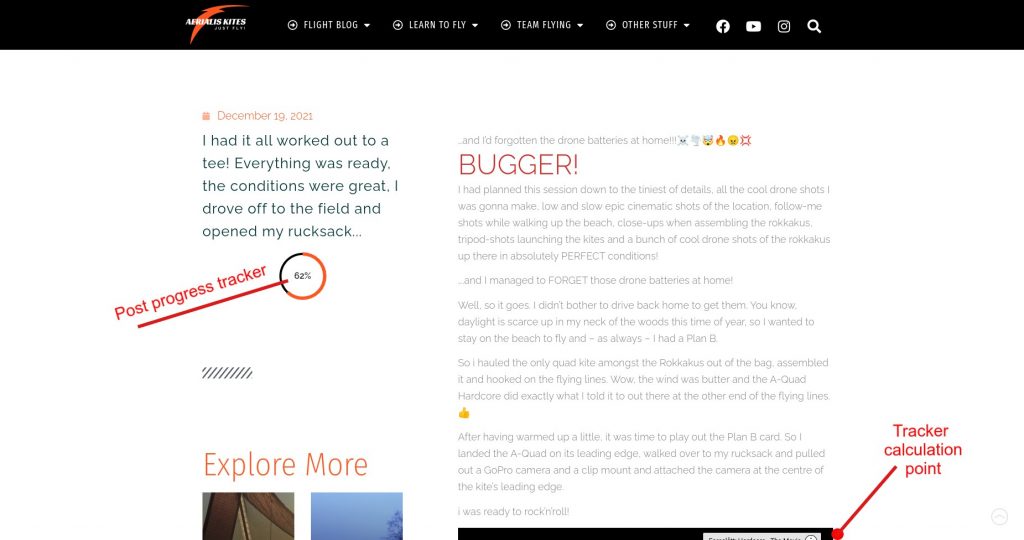 Now you know where you are!
Please Note
This post progress tracker is currently visible on the desktop/laptop version of the website only. I'm working on implementing the widget on both pads and mobile phones too, but it is kind of hard to have it work with the current page layout for those devices.