You know, one really nice thing about living up north in my neck of the woods is the long and light summer evenings. Around mid-summer, you can fly nearly 24/7 in reasonably light conditions so today I jumped into my car at about nine o'clock in the evening with still one hour left until sunset. The golden hour!
And it was windy, really windy so my Plan A was to take the A-Quad Storm for a spin. The latest addition to the A-Quad series is a kite to fly when the winds really pick up! I checked the current wind and it clocked in an average of 9m/sec (20mph) with gusts up to 12-13m/sec (26-29mph). Perfect for the Storm!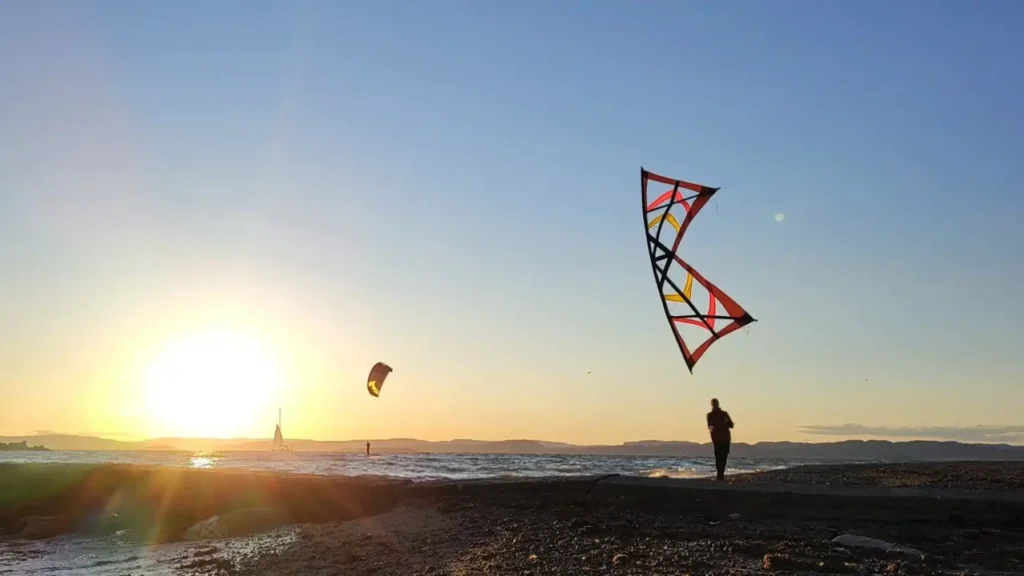 I was hoping the wind was coming in from a northerly direction that would allow me to fly the Storm on 30m (100ft) lines, but I soon found out that the wind was more of a westerly direction. Well, no worries. Short lines will do fine too! So I assembled the Storm, hooked it up to the lines and started to fly.
Even in the pretty strong winds, this kite won't pull you out of your socks and evening out the gusts so you're in for a pretty smooth ride. Of course, being full of "holes" you will lose some of the crispness, but by slightly overdoing the input you can regain some of it and it doesn't take long to adapt.
I had a great hour flying the Storm on the beach while the sun was setting and the wind started to drop. I squeezed whatever was left of the kite when the wind dropped but finally the winds were too low to keep the kite in the air.
But WOW! This is a fantastic kite to fly when the wind decides to pick up and leave all the other kites on the ground! Yet another winner from Anders Matson!
Listen to this!