So I really look forward to spring again with sunshine, warmer temperatures and smooth winds in from the sea just like in the featured image!
In springtime I can fly for hours after work but in November it's pitch black out there before I can even start to think about getting home from work.
If I want to go flying, I must wait until the weekend and hope for favorable weather for kite flying. I know I might squeeze in a couple of hours on Saturday but what's the weather supposed to be like I wonder.
Well, the weather forecast is just a couple of clicks/taps away and right now it looks something like this…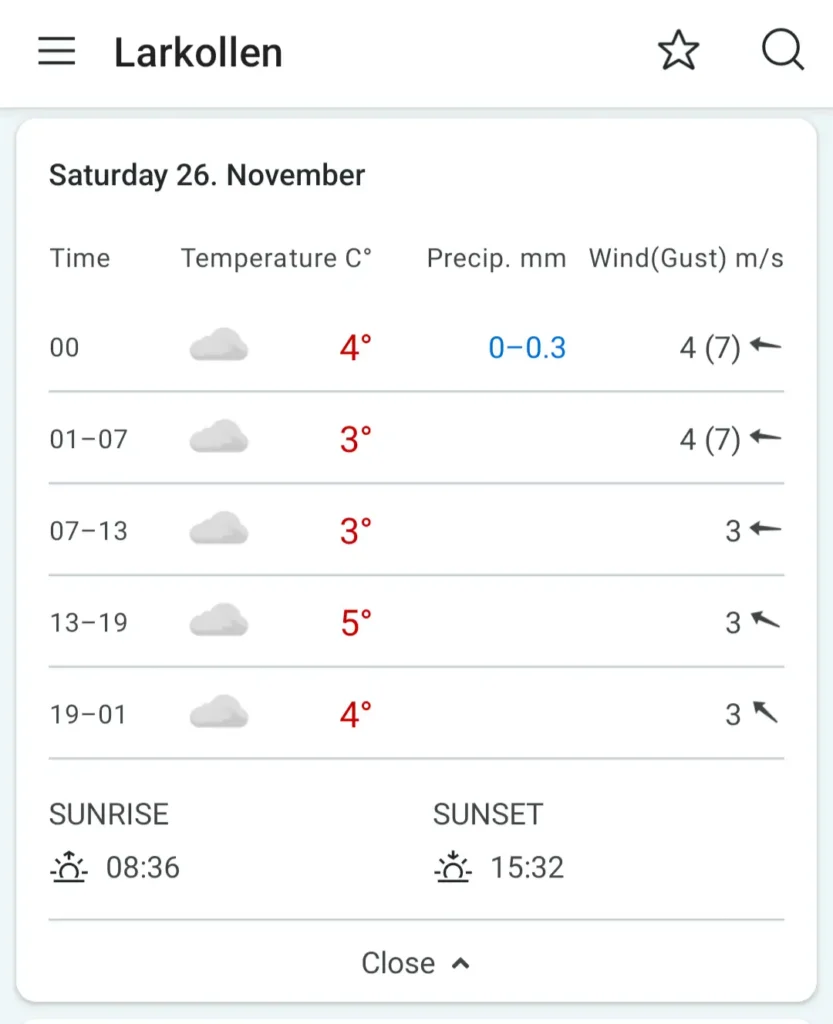 Well, winds from east turning south east during the day. Not the best wind direction on the eastern coast of the Oslo fjord, but I do know a couple of locations that are exposed to those directions.
Not very warm but at least a tad above freezing and … NO rain!👍
So until further notice that'll be my plan; to go flying on Saturday (early) afternoon well before sunset at 15:32.
Fingers crossed!🤞🤞🤞