If you select Kite Maintenance from the Learn to Fly option in the main menu, you will be taken to this – until now – "hidden" page of the AERIALIS Kites website.
Hidden you might say. Hidden? Why? Well, now that's a very good question and I think it's a really good answer to that question of yours:
I've just forgotten to include it in the menu!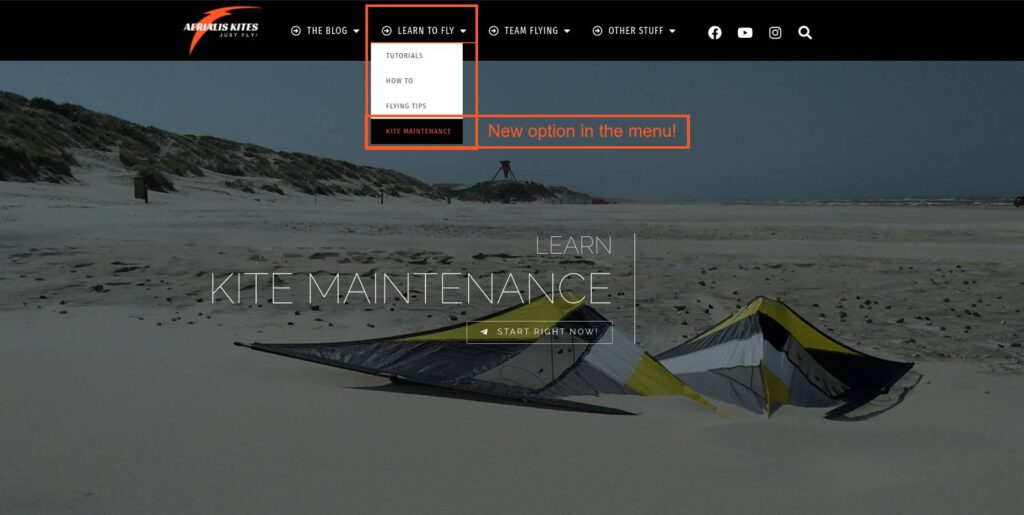 You know… Every now and then things just break. And one nice thing about kites is that when s**t happens, most times it's reasonably easy to fix. That is if you know how to do it!
And here's where this Kite Maintenance column comes in handy. Currently, there are five videos in this column, each of them going through – in relative detail – how to fix things that are broken. You know, patching a hole in the sail, replacing a rod in the leading edge of a quad kite, how to cut a carbon or glass fibre rod and similar.
I have more ideas for maintenance videos up my sleeve so keep an eye on this column for new videos and … stuff.
And consider subscribing to the AERIALIS Kites Youtube channel and click that bell icon too so that you'll be notified every time I upload new videos to the channel.
Until next time…. JUST FLY!