Yes, why not? And like said, I have asked myself that question more than once. Why not get a Drone? But, no… There are a few buts and I'll go through them one by one.
But first, just let me make it crystal clear; drones are cool!
I really like them and I've been close to buying them a couple of times. There's nothing wrong with drones and it's amazing what you can do with them to shoot the most incredible footage. But hey! … they are not kites! ?

…and bang! I just hit it in the core. Drones are not kites. They're different animals. And I just love kites and kite flying. I love the pure fact that a kite can be anything from really simple construction to a very intricate piece of art and everything in between. They come in all kinds of shapes, colours and sizes. The simplest ones can be made of "stuff" you will find in almost any home's kitchen drawer. The larger pieces of flying art will take hundreds of hours to complete, so intricate, overwhelming, and majestic.
And no matter of size, shape, colour or … whatever, they do hold a couple of things in common. They can all fly just tethered to the earth with a piece of string! They remind me of mankind actually, in all its diversity but also a few important things in common.
And of course the joy and pleasure of creating them yourself! It's such a joy – at least for me – to go to the field and see something you've made yourself fly steadily high up there! That's so satisfying and it makes me feel good!
Killing 3 birds with one stone
By using kites for lifting the kite aerial photography gear is for me killing three birds with one stone.
Why is that? Well, that one is easy! Three of the things I like the most are just that, spending time outdoors in the beautiful scenery, fly my kites and doing some photography and videography! What can be better than combining these three of my main interests into one action?! Now if I could only squeeze in the family horses there too! ?
This is perhaps the most important reason why I go for kites rather than drones. I love flying kites, and that should come as no surprise for you I guess. I have as long as I have lived, enjoyed being outdoor doing a bunch of outdoor activities in all kinds of weather. Well, of course, it's really nice when the sun is out, but I also appreciate a really stormy day when the gale-force wind is blowing and the rain comes bucketing down. To really feel the environment on your body. Finally, I have a great interest in taking photos and shooting videos. I guess a current number of 594, and growing, videos on the AERIALIS Kites' YouTube channel is proof of that! ?
So combining three of my favourite activities is for me invaluable!
Restrictions and Convenience
I'm not sure about drone restrictions in your area, but over here in my neck of the woods, there are quite a few things to pay attention to.
First, there are a lot of places drone flying is prohibited, you just cannot fly there for some more or less obvious reason/s. Then there are all these rules and regulations you need to know about. Where to fly, how to fly, certification, the weight of your drone, if the drone is equipped with a camera or not, insurance, your age and a handful of other restrictions. And as drones become more and more popular, these rules and regulations will change accordingly and you as a drone pilot is responsible for keeping yourself updated on this. Quite a lot to have in mind.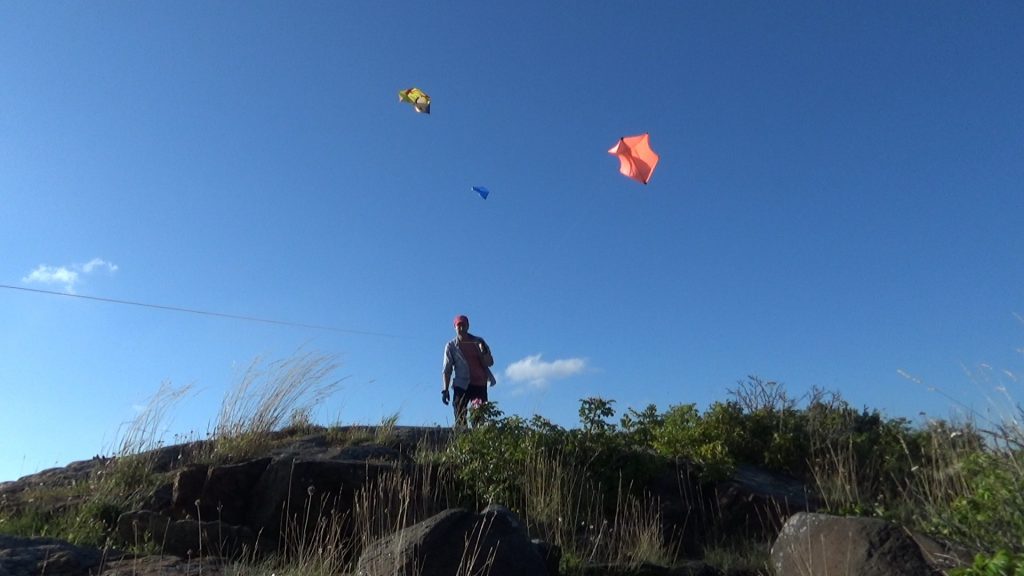 It's much more convenient with a kite, at least for now. Not at all such a jungle of rules and regulations. As long as you use common sense, keep your kite below 150m above the ground, fly away from airports, roads, electricity wires and railroads and avoid flying in a thunderstorm you're good to go! No fuzz, just fly!
The Challenge of Flying
Just flying kites is a challenge itself. Especially if you fly your own creations. Like I touched upon above, kites comes in an undefined number of variants, but, with a handful of commons. Like they are all tethered to the ground by a string in one way or another. They need to have that angle of attack up against the wind that creates the lift for them to fly. They all have to have some kind of aerodynamic shape that – in combination with the tethering string and angle of attack – make them flyable.
When you make a lifter kite for your KAP gear, you need to take a few more things into consideration. The wind is surely not static. If you're lucky and fly by the ocean, the onshore breeze can be quite stable. But that's not always the case. Sometimes the wind can be very variable, in both speed and direction. Add a dash of turbulence too and you're up for a challenge!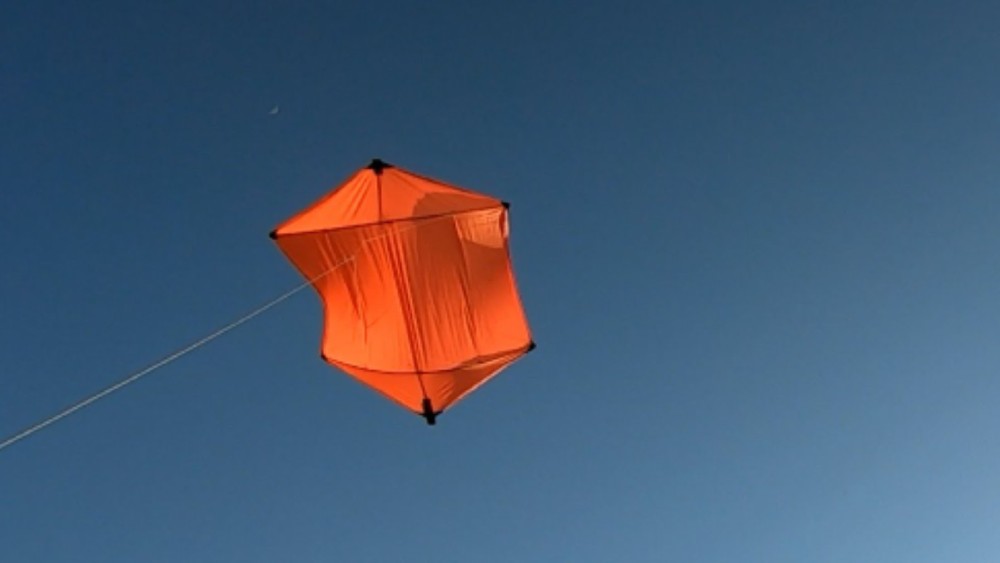 What type of kite is the right one for this wind? What size of kite should I opt for? What kind of line should I be using? Should I put a tail on the kite for added stability … or will it be too heavy? Where's the best location for launching and landing? Are there any kite eating trees or other objects to consider? Quite a few questions emerge before you can start flying, questions you must try to come up with an answer to.
Then you make your decisions; what kite to fly, what line to use and give it a go. Sometimes you succeed, sometimes you need to bring it all down and start all over. But when you get it all right, you have overcome the challenge and prepared the ground for making a slightly better decision the next time you face similar conditions. And it feels good to get it right!
…and when you have got the kite up there, you're only halfway. Now comes the photography thing! Fixing the KAP rig to the line, mount the camera – and in my case – the gimbal to the rig, connect the camera to the phone so that I can see what I'm filming, getting the camera in its correct position so that I capture what I want. Yes, I know that you can use camera rigs that you can both pan and tilt from the ground using a remote control, but I haven't got such a rig … yet 😉
Anyway, this adds to the challenge and when you get all the details right you will (mostly) end up with some great footage that you can edit into spectacular videos or screen dump that perfect photo!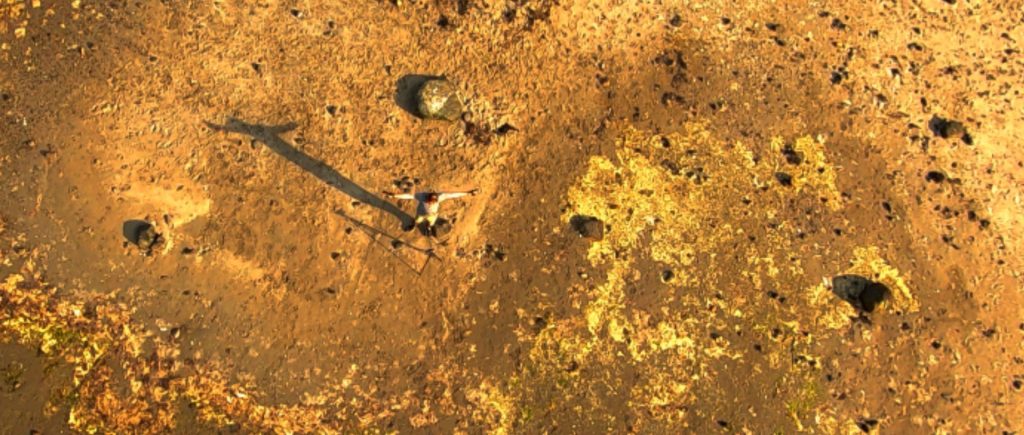 Building the lifter kites yourself
Have you ever made a drone yourself? You haven't? Now, that's what I thought. And I have nothing against that, none whatsoever. But – at least for me – it's very satisfying to make the lifter kite myself. To start from scratch with a kitchen table full of materials and tools, everything I need to make that kite.
You know, everything from all the tiny bits and pieces like the endcaps, pieces of bridle line, patches for reinforcement, dacron, sewing thread, a roll or to of tape and some glue, to fabric for the sail and rods for the frame.
That sewing machine will also become handy along with a pair of scissors, a couple of pencils, a sharp knife, a ruler, templates for the sail, a hole punch tool, a lighter and a few other tidbits.
Slowly but surely, all the pieces come together and after a while, they take on the shape of a kite!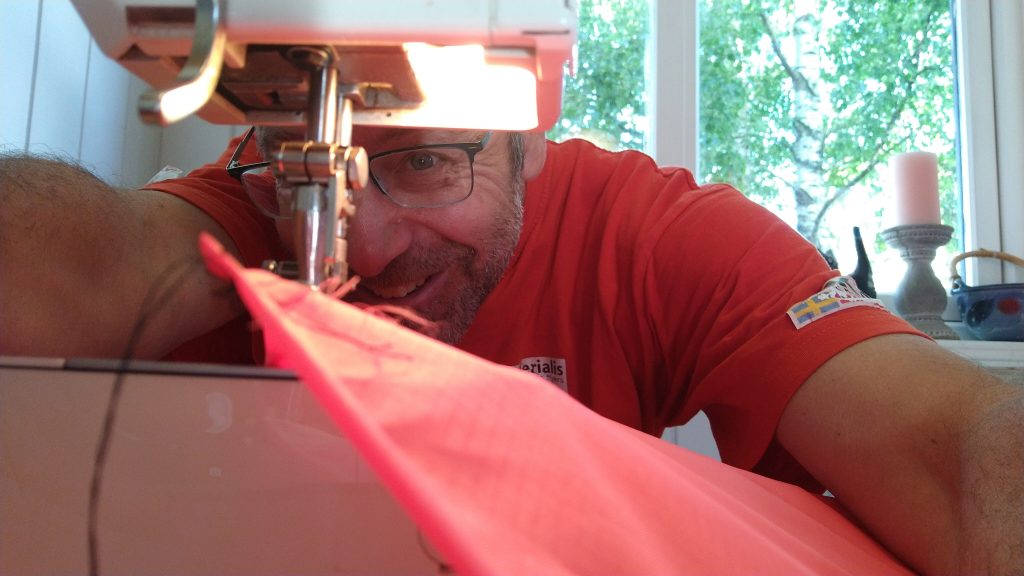 And when the kite is finished you're ready for the initial flight. That's always an intriguing moment. The moment of truth; will the kite fly?! And mostly it will. Perhaps not that well on the very first attempt, but after some bridle tweaks and other adjustments, usually, the kite sits very well up there. And – for me – that's really satisfactory! That's my creation up there!
I don't think you ever get quite that satisfactory feeling from a drone. …or… Please let me know!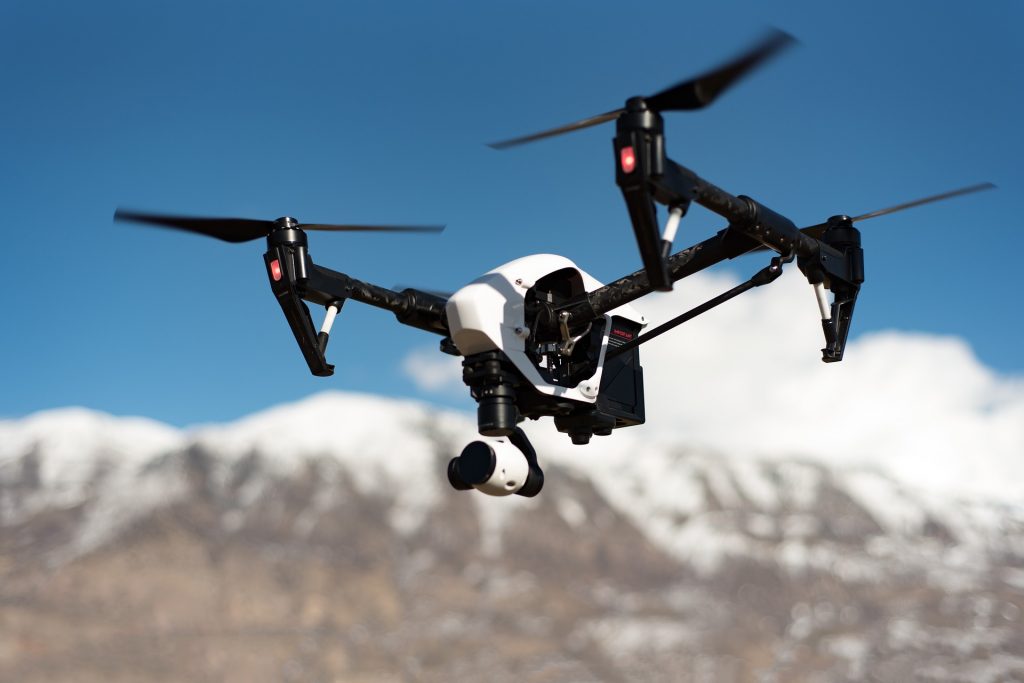 Price
Price is also something to have in mind. I just did a quick search for "drones" on the internet, and from the result of that search, I quickly found that a quality drone will set me back for at least NOK 5.000,- (that's about $565, €480, £410). My large, 180cm, Rokkaku costed me about NOK 600,- (that's about $68, €57, £49) which is considerably less.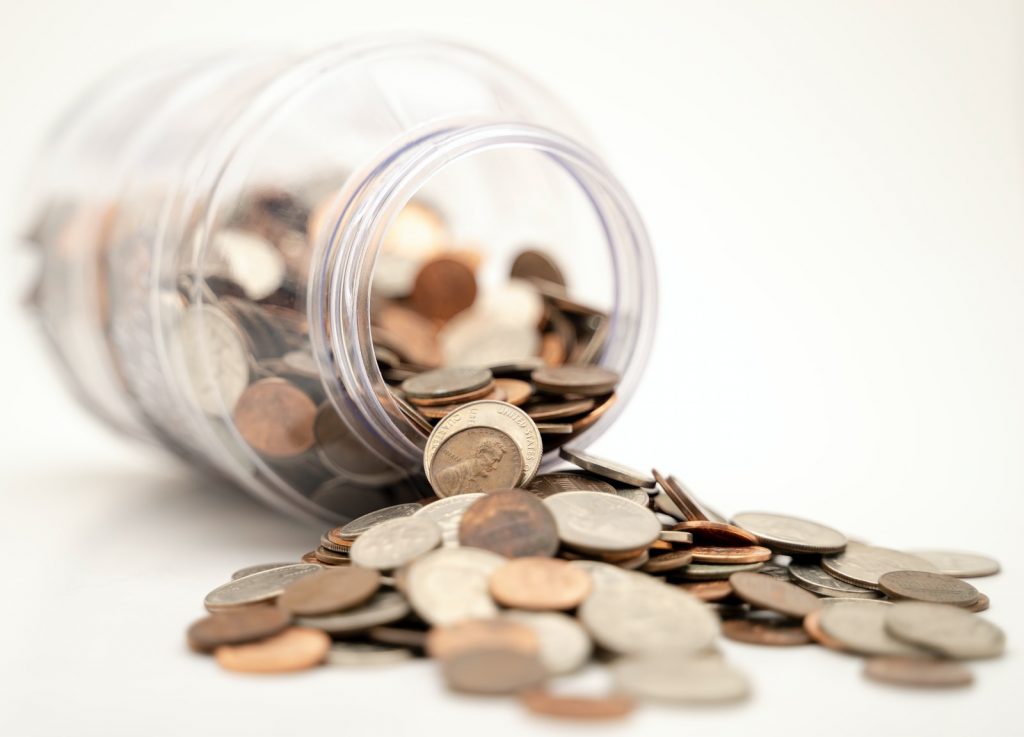 You also have to consider repairs. If a drone needs to be repaired for some reason, I have a feeling that it's going to be a bit more expensive compared to patching a hole in the sail, replace a broken spar or a broken bridle.
Conclusion
So… What is this all boiling down to? Well, I think you've already guessed it. I'm definitely not against drones, not by any means. And don't be surprised if, one of these days, I buy myself one. But right now, I feel so satisfied with all the aspects that come together in combining kiting, photography and outdoor activities. In addition, it's so satisfying to be able to create yourself the lifter kites that are required to hoist that camera rig high up into the air.
So why change a winning team? Nope, I stay with kites for a while!