Along the path to one of the local beaches where I like to fly, you find this special place. A handful or so of old and dying trees in the outskirts of a large field. Usually, there's a small pond in the middle of the trees and when the wind is coming from the exact right direction, it's flyable. However, in the summer, this field is populated by 30-40 horses. Not exactly making kite flying a good idea!
Today, however, no horses, wind coming from that perfect direction and the pond more or less covered with a thin layer of ice with some patches of water on top.
My Plan A was to pass the field and shoot some footage for my next tutorial on the beach, but when I found the conditions just right to fly this extraordinary space I just couldn't let the chance slip.
They say that a picture will tell you a thousand words, so here are a few photos from this pretty unique flying spot.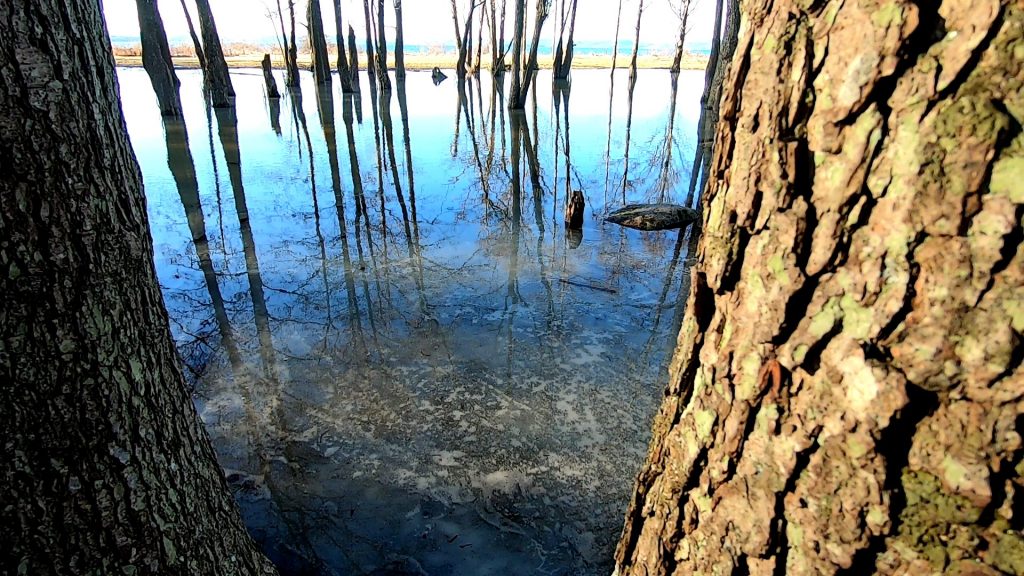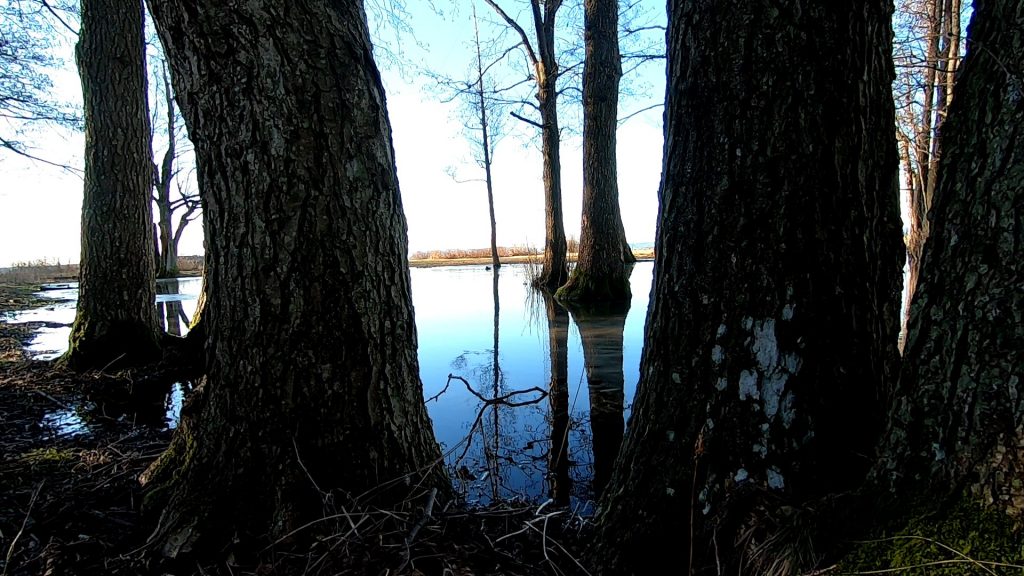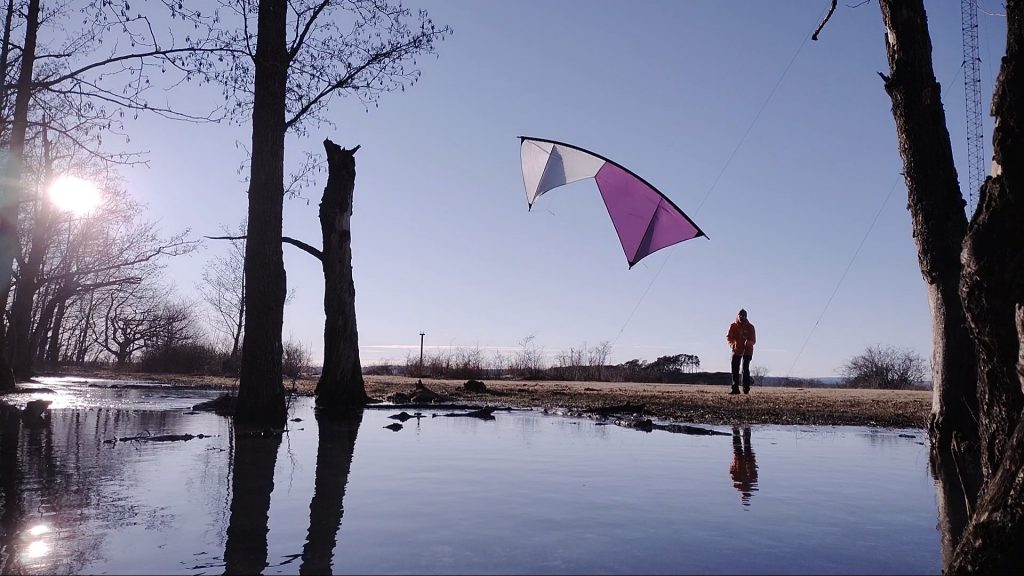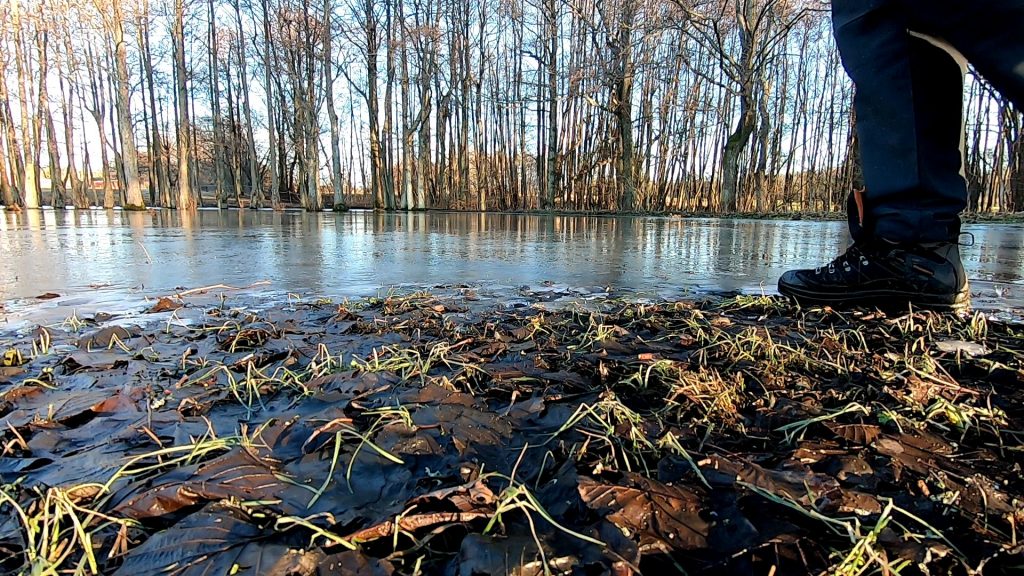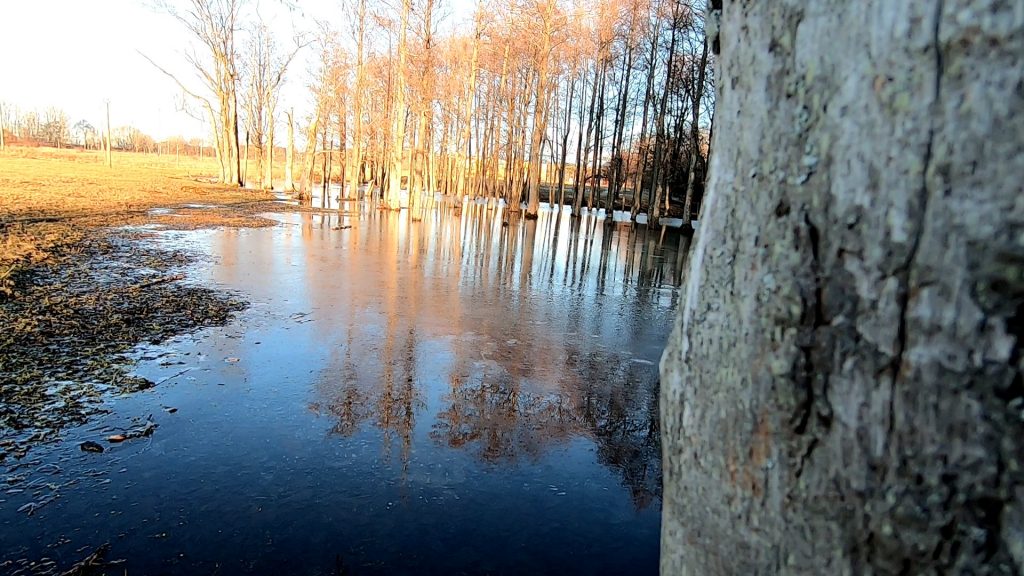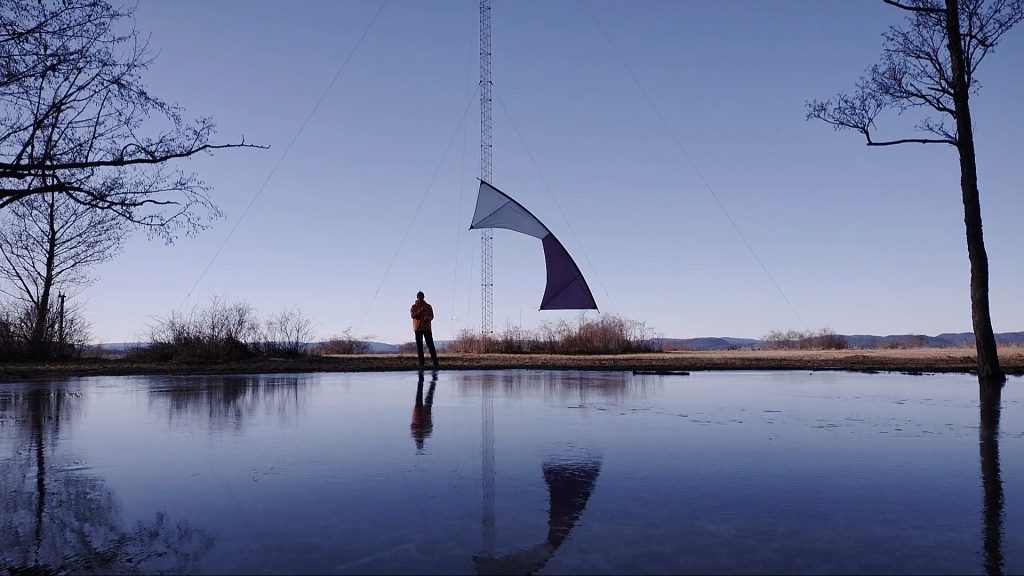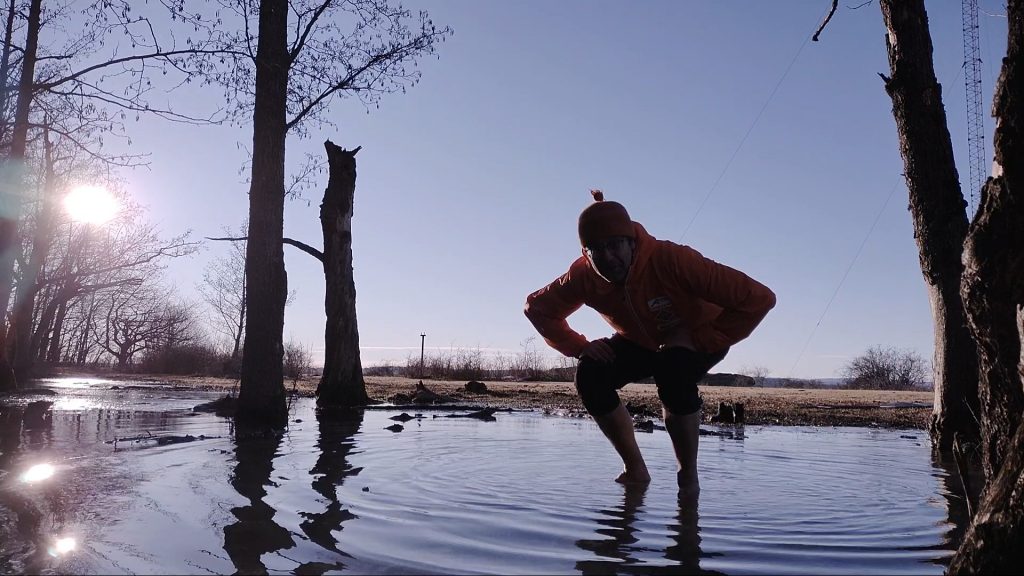 It's definitely not the best place to fly if you're looking for a wide-open spot with nothing between yourself and the wind. But if you have a portion of quad line kite flying skills under your belt and willing to walk barefooted in ice-cold water to get the camera in the right position it's surely worth it!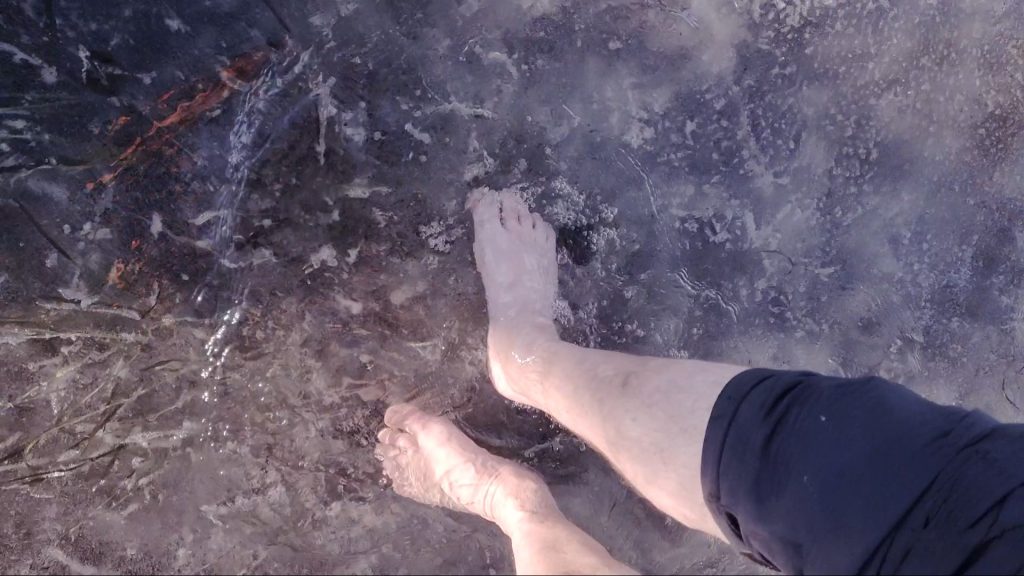 So when everything set up, the light wind Zaephay at the other end of the lines I was ready to give it a go.
….and WHAT A BLAST!