In a previous post here at the AERIALIS Kites website, I'm writing about the A-Quad Diamond Ghost – the Super Ultra Light of the A-Quad series – and that I find the kite is lacking just a little in the … oomph department.
I've also shot a video to go so that you can see for yourself, what I mean. Even a hard pull on the front lines won't power up the kite as I want it too, and yes, I have fiddled with the bridle setting!
My initial thought was to replace the somewhat stiff leading edge with a slightly softer one. Hoping that the softer LE would bend more easily and allowing the kite a …. firmer grip on the air, thus providing more oomph (forward drive).
So naturally I replaced the leading edge with a softer one!
Then I got another idea. I believe the Indoor Rev comes bridleless. So why not try that too I thought.
The Diamond Ghost comes with pigtails for all bridle attachment points on the kite. This makes it easy as pie to attach the flying lines directly to the kite itself. …and I didn't bother removing the original bridle, this being just a test.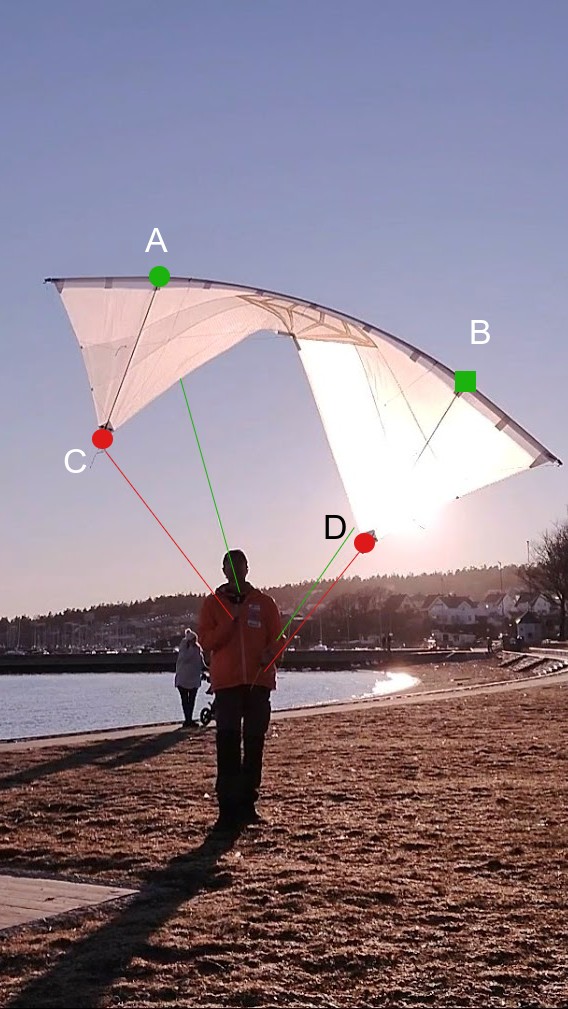 In the photo above, you can see how the different flying lines are attached to the kite. The Upper Right line is attached at A, the Upper Left line is attached at B, the Right (Lower) Brake line is attached at C and finally, the Left (Lower) Brake line is attached to D.
The third thing I did was to dig up a 3m (10ft) set of lines. Mostly to get the kite so up close that I really could see what was going on.
This afternoon the wind died down to a useful 1-1,5m/sec so with the sun ascending towards the horizon I had an hour or so to test the new setup.
Yeah, perfect conditions down at the beach and soon the Ghost was dancing!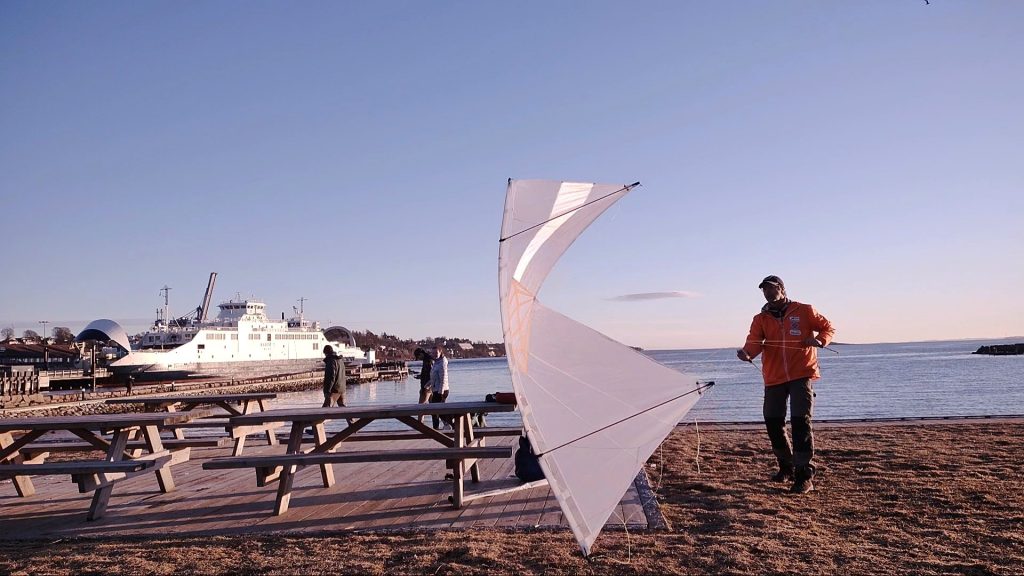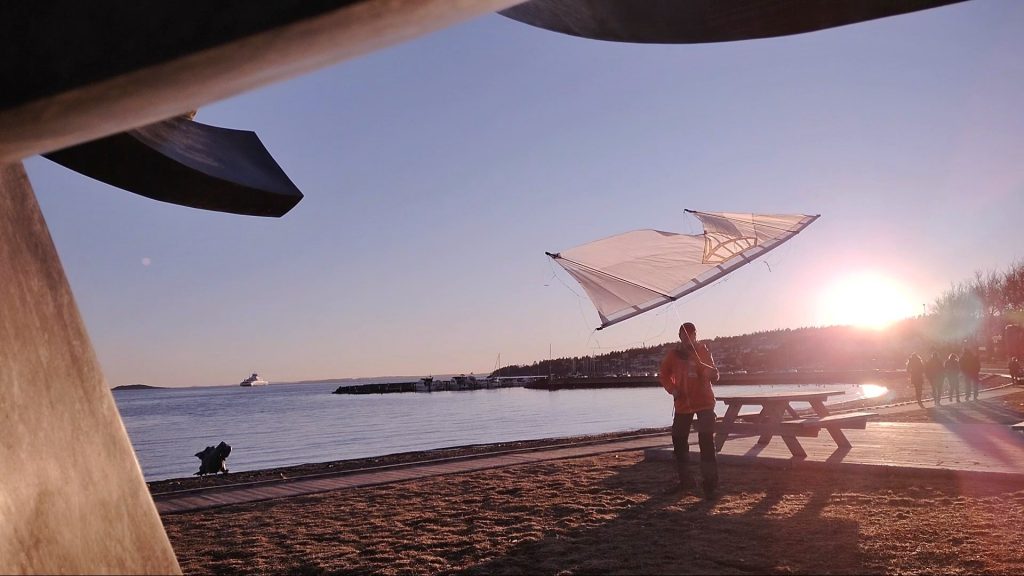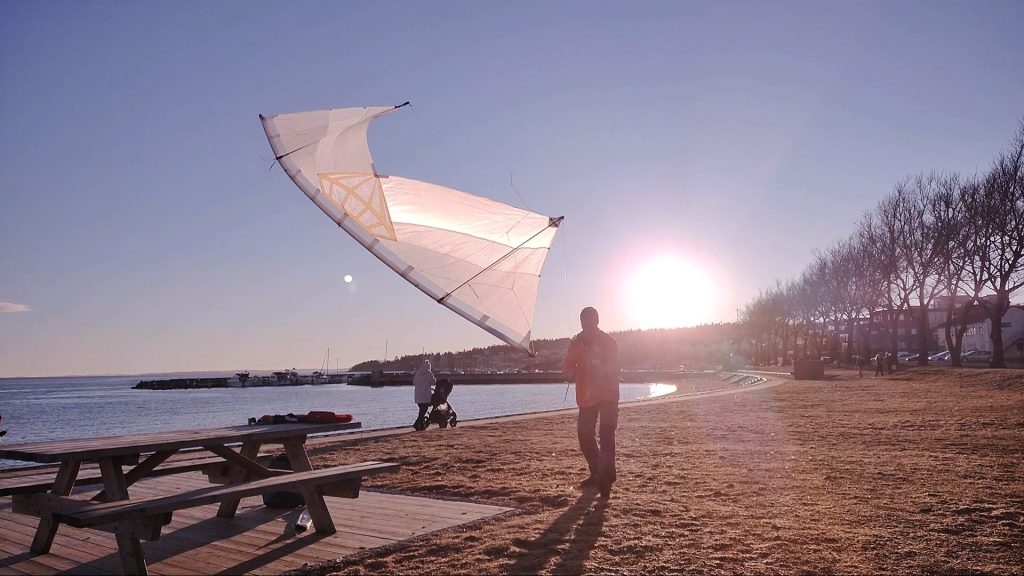 And this actually felt good!
Somewhat different flying on so short lines, but the oomph was definitely improved. No problems now to power the kite up to the top of the wind window … and beyond. Now it's easier to get the kite to grip the air and keep in control of the kite in that powered up situation.
The big question now is…. What change did the impact? The softer LE, the bridleless setup? The very short lines? …or a combination of the three?
So the quest goes on. Next time my plan is to fly it with the same, soft LE, without bridle but on longer lines and see what happens.
And rest assured. I'll keep you posted! ?