A "brand new" second hand DJI Mavic Mini drone!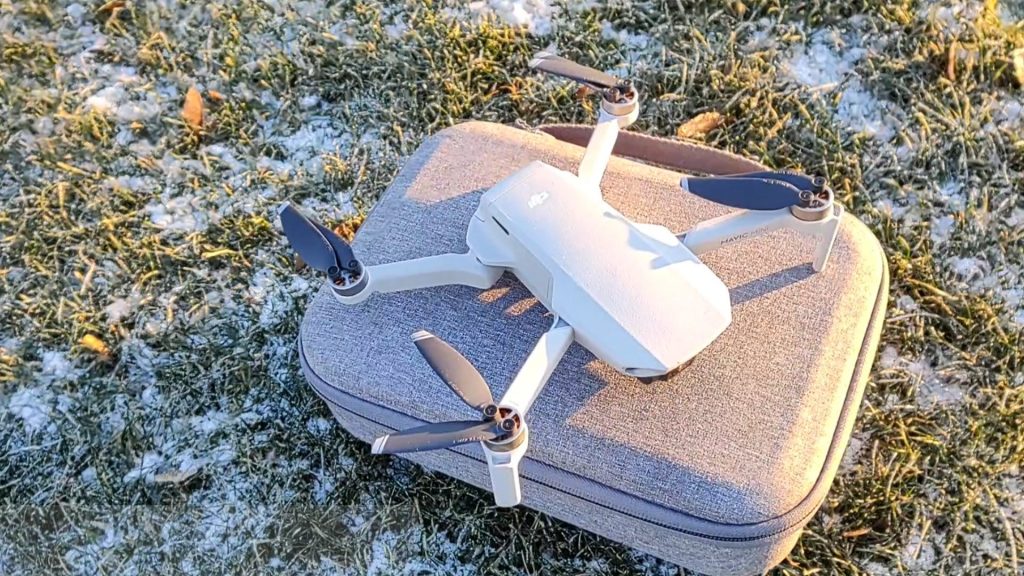 Santa is my buddy for sure and today – despite the pretty cold weather – I took the Mini for its initial flight. I had it all set up inside the Villa AERIALIS, before I went over to a nearby football field. Powering up the drone itself, the remote and the DJI Fly app. Connected the phone to the remote and paired the drone with the remote. All ready to fly!
Out there it was really cold! Too cold for flying, at least in theory, but you know … when your new toy is just sitting there on the table…. I just had to give it a go!
I managed to play around with the drone for about twenty minutes or so before my fingers got too cold. Shot some footage, but not much to brag about, just flying and playing around with the joysticks.
Yes, i did make a video. Like said, nothing much, but here we go. My initial flight!