There was this pretty stiff breeze coming in from the south and using Rokkakus for lifting that GoPro up in the air was out of the question. Way too much wind for a safe flight. So I had to go for another lifter kite.
So i went for the Peter Lynn Pilot and a looong tube tail (100ft) to add stability.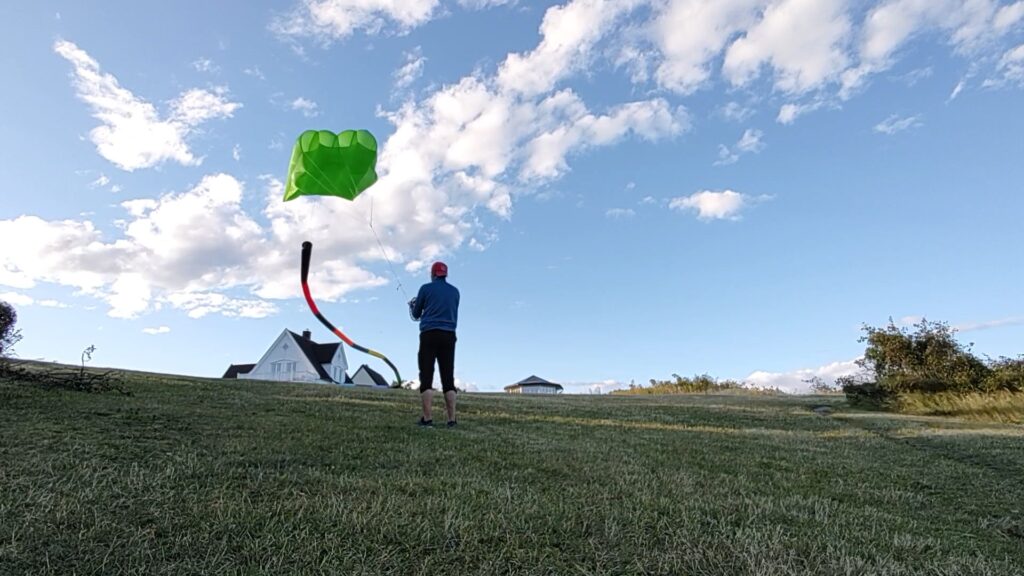 Soon the kite and the tail was ut there flying reasonably stable up there. Adding that tail surely improve the kite's stability. It also adds weight so the kite doesn't pull as much as without it. No worries though! There was still plenty of pull for lifting that GoPro up there.
…and here's a quick video to prove it!