Cristmas is perfect for spending time with your loved ones! So for a few days the family is gathered here at the Villa AERIALIS just being together!
But in a few more days I'm still having a handful of more days off from work … while others don't. So I was hoping to get a few hours to myself with my kites on a beach. Now, that could be within reach!
Jumping over to the weather forecast was a real downer, crap weather most of the days. Heavy snowfalls turning into even heavier rain, crap winds and temperatures hovering around the point of freezing. Not quite inviting conditions.
But…
What about Tuesday?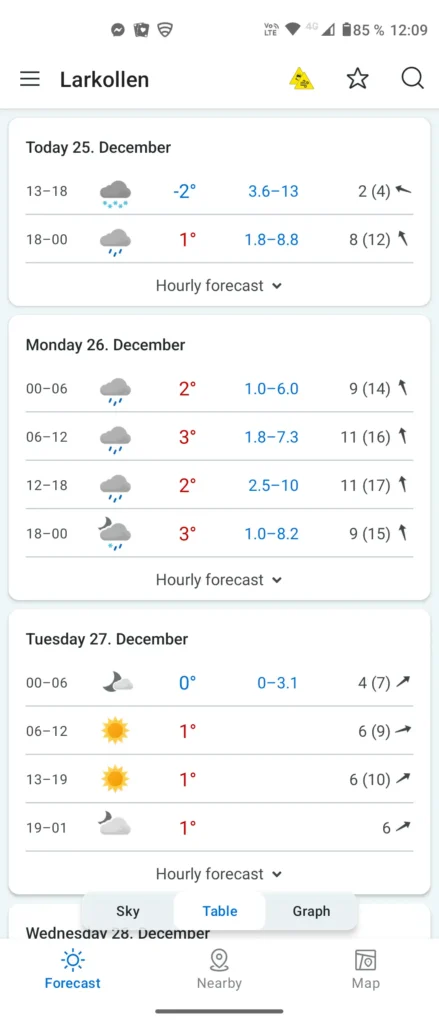 …"cause today and tomorrow are better spent indoors playing board games in front of the fireplace!
But Tuesday looks promising, so my Plan A is to get up early in the morning, catch the first rays of the rising sun and … Fly some kites!