If you're like me you tend to bring quite a bunch of misc stuff when flying. You know, kites, lines, handles, ground stakes, spare parts, a handful of nifty repair tools, a coffe mug, and other nit bits.
If you're like me, it might also happen that you leave stuff behind on the field when leaving. You either forget to pick it up or you can't find it hiding in the grass or sand.
But here's a quick tip for not losing your stuff on the field, or rather, how to find whatever you leave on the ground.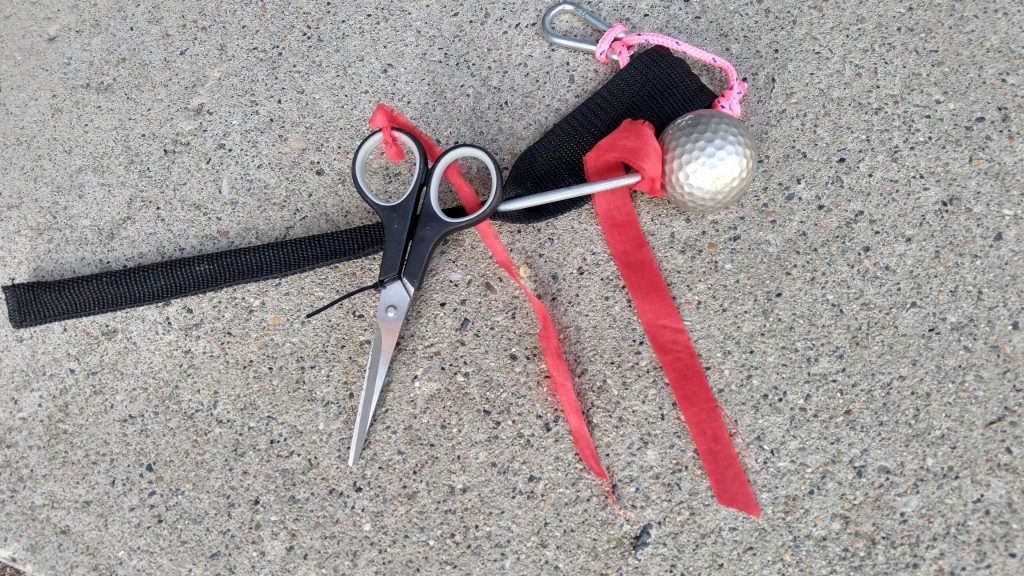 Just tie a piece of ribbon to your gadgets! This makes it easier to find lying on the ground. Half buried by sand or hidden in the grass. Easy and cheap and it will keep your frustrations at bay.