So on Sunday, the day after the Virtual Windless Kite Festival I dug out some icarex, a handful of spars, some string, tape, a ruler, a pair of scissors and a few more bits and pieces and sat down at the kitchen table to make a kite!
I am kind of intrigued by the tiny iFlite and with that kite in mind I started to draw a few sketches. After some time I had made a template that looked promising.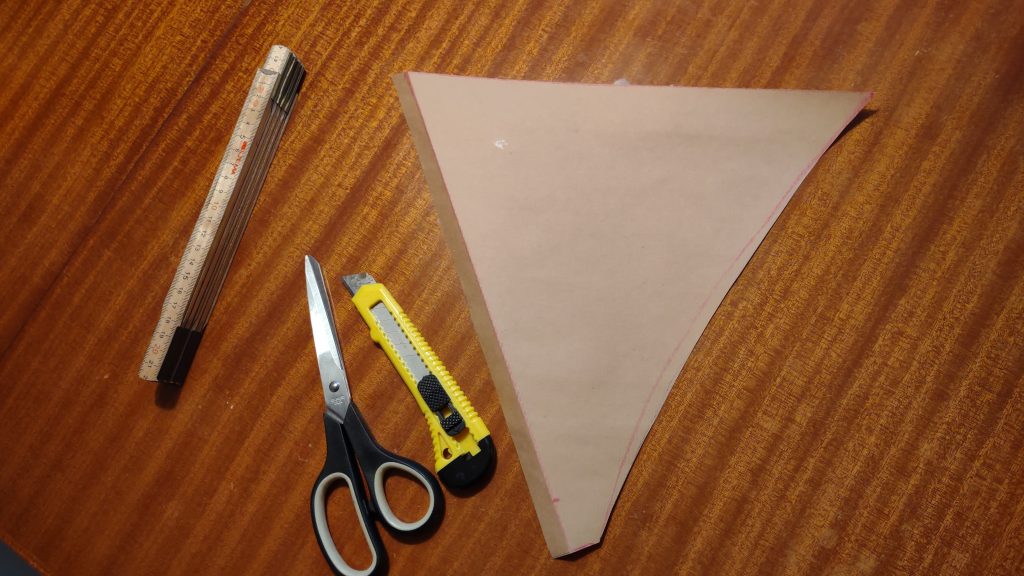 A suitable piece of scrap icarex and with a whosh, the sail was cut!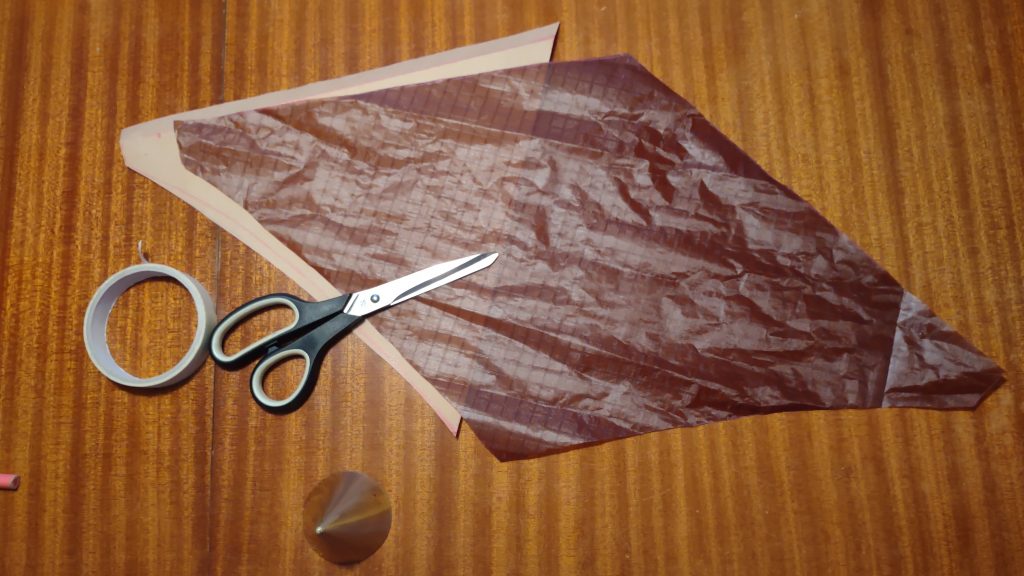 Then it was time to make the pockets for the leading edge spars. I decided that double sided was up to the task.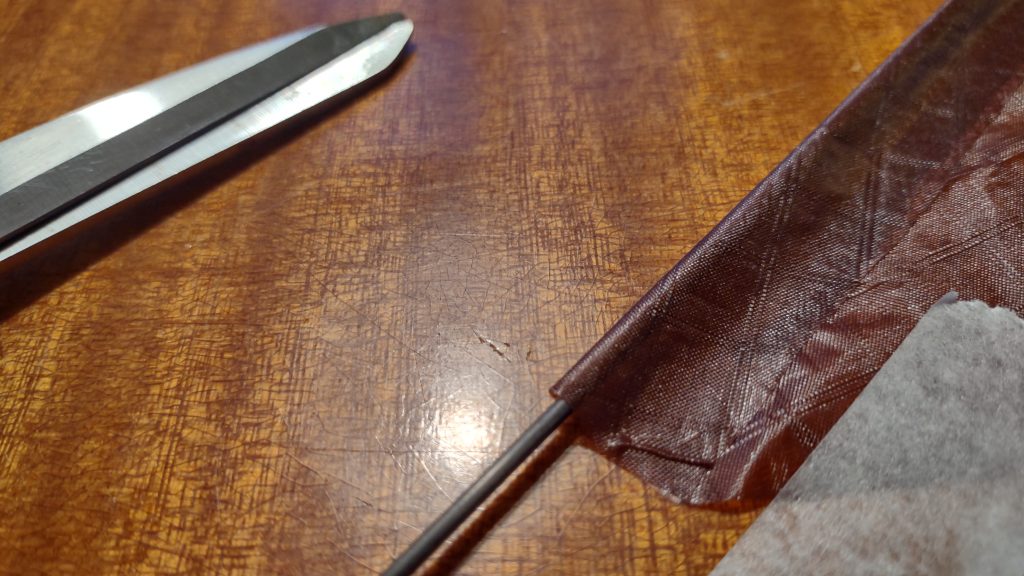 Cutting out for the spreader connector was no big deal. A pair of scissors and a Stanley knife got it done.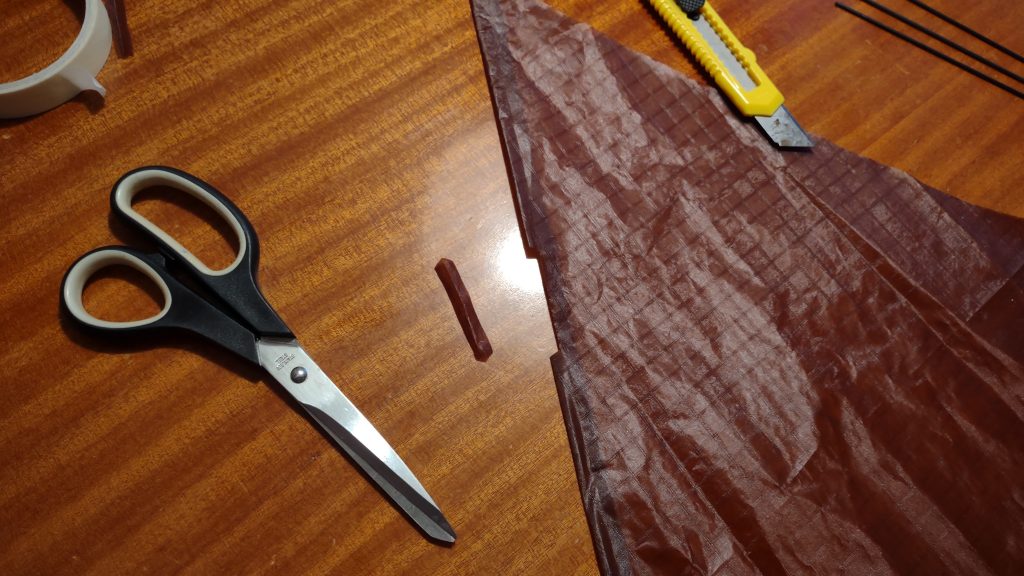 Adjustable stoppers for the connectors. Why use a c-clip when you can cut pieces of 2mm Ø end cap?!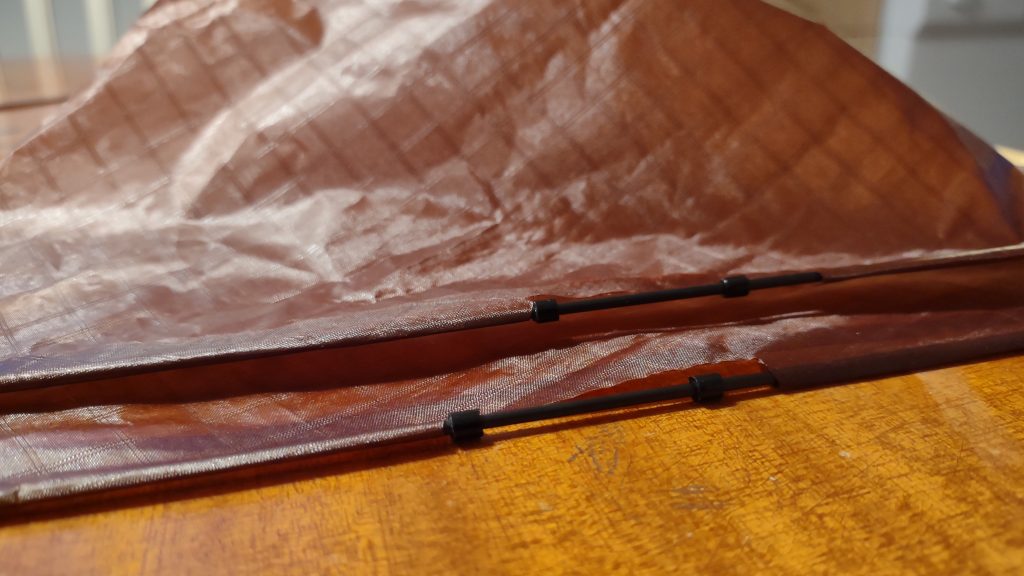 I am using 3mm Ø end caps for spreader connectors. A heated needle is used for piercing the endcap for the leading edge spars going through it.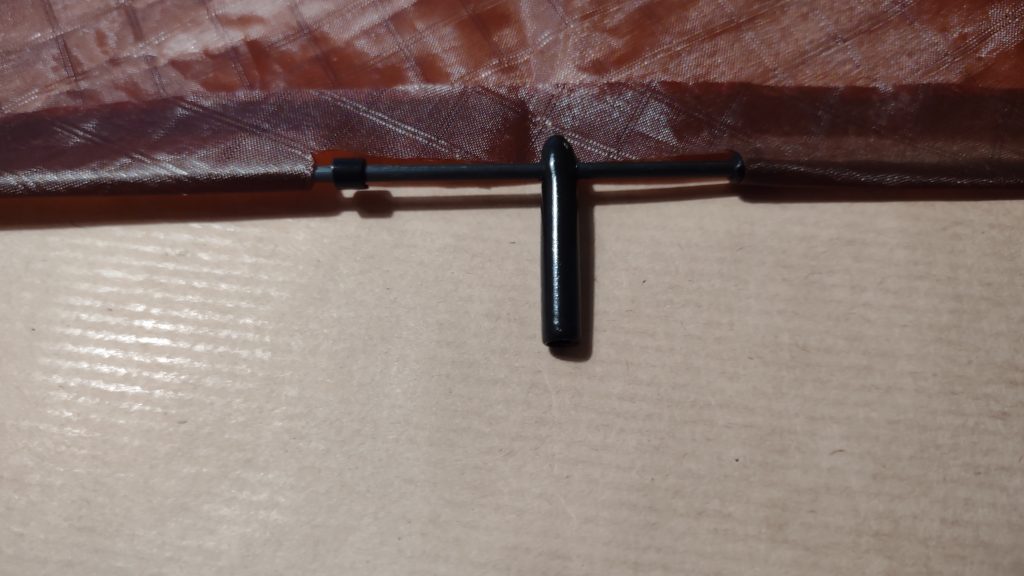 Now it's time to fix the spine in its correct position. For the ease of it I used mylar tape and that didn't take long.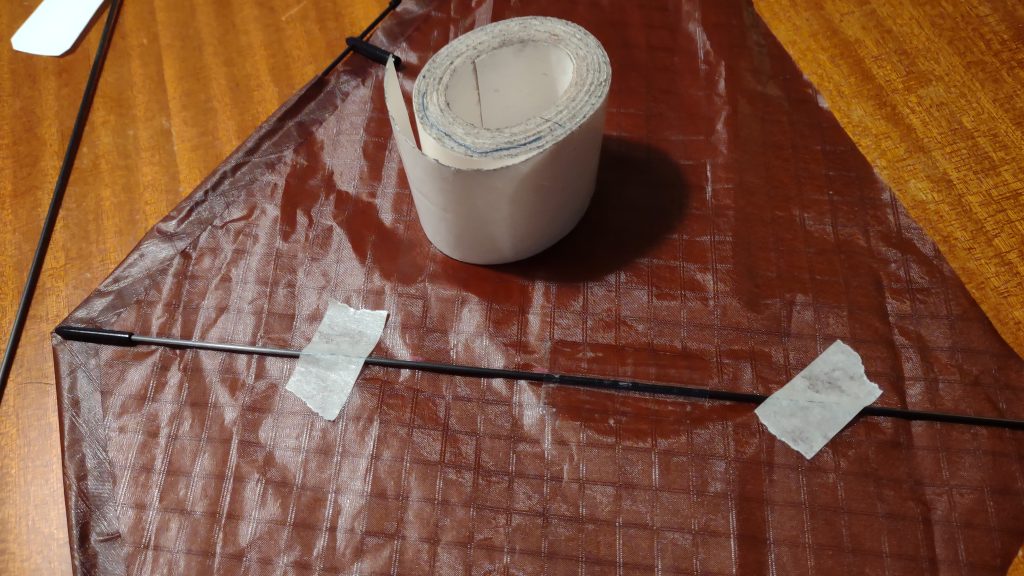 I cut the spreader from a somewhat softer glass fiber rod to achieve the correct – I think – bow that will bend the LE and give the kite the appropriate aerodynamic shape.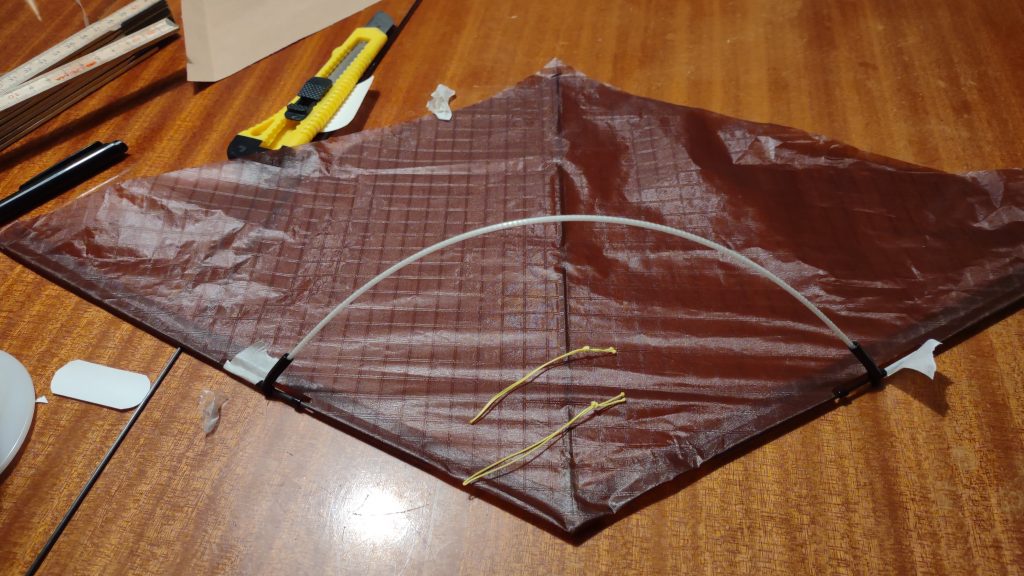 Fitting the bridle…..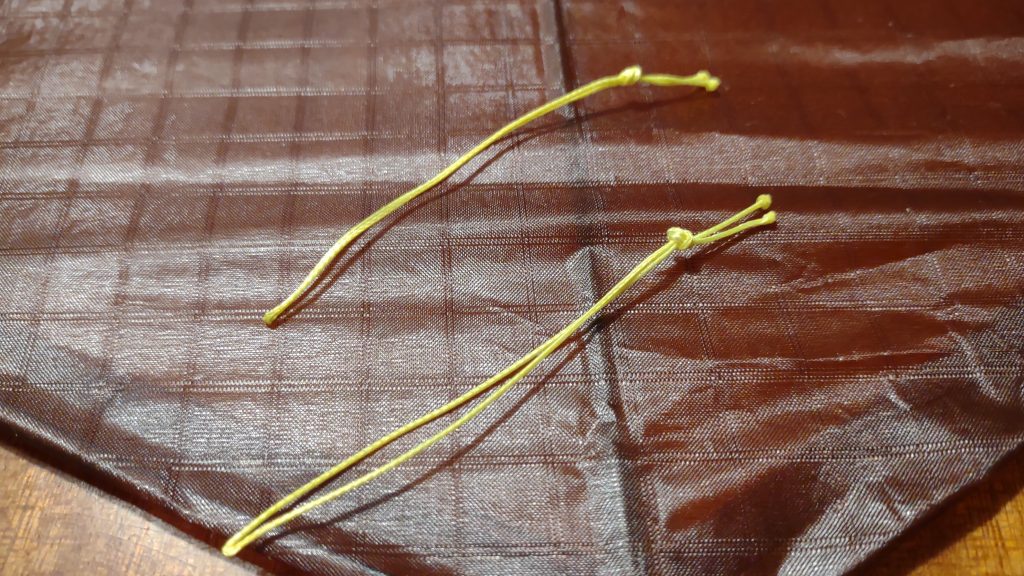 …and attaching the tail….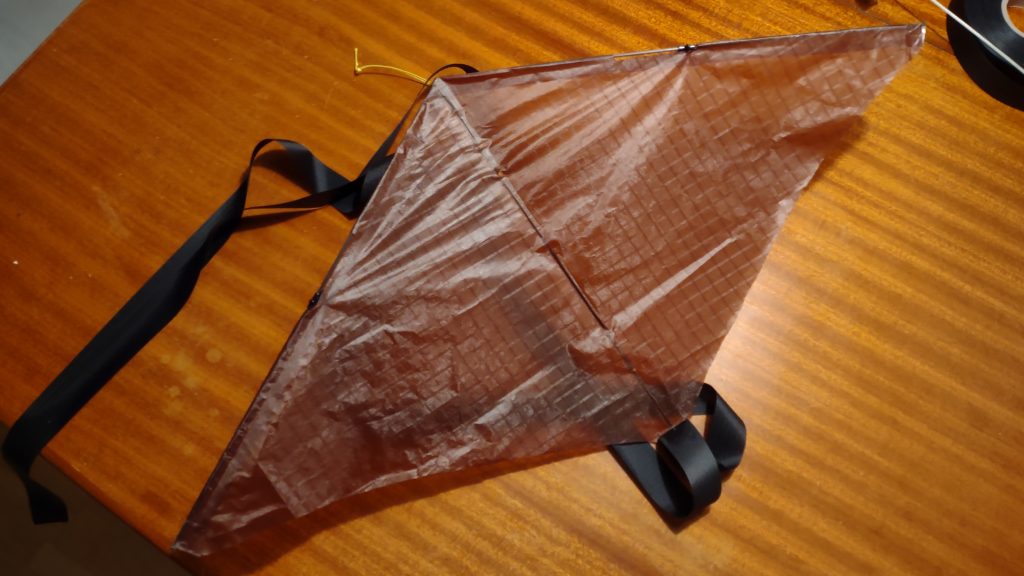 ….and the A-Wing v. 0.1 is ready to fly!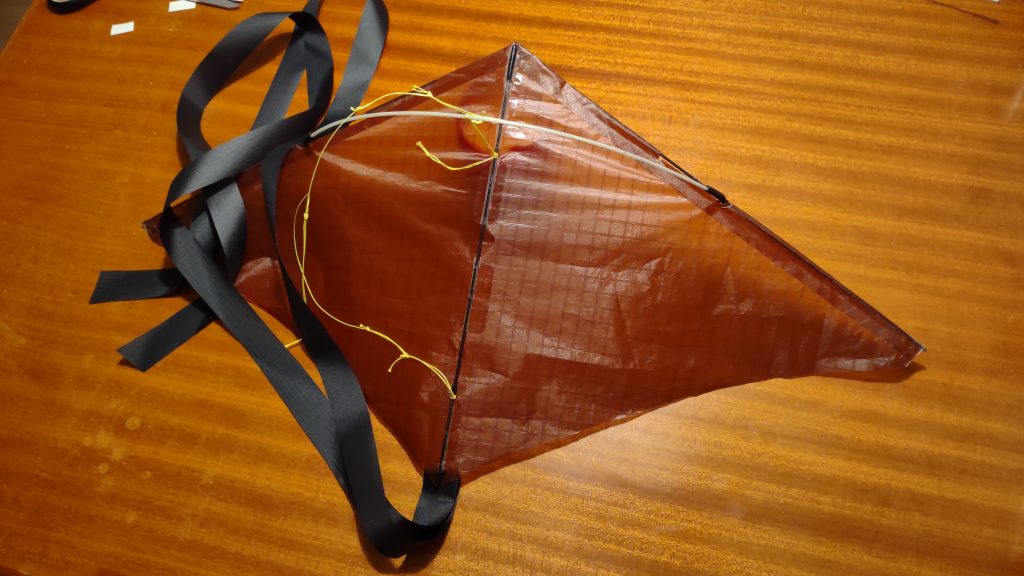 Stay tuned for a video and a flight report coming your way pretty soon!