The crosspiece itself is working fine. I cut a short piece of a plastic hose (diameter 1cm) then cut it in half before I use my hole puncher and punch two holes in it for the cross spar.
I slide the cross spar through the two holes in the piece and finally thread the spine through the 'hole' formed by the crosspiece and the cross spar.
And here's where the problem lies. If the 'hole' is too snug, the spine rod might break when forced through the 'hole'. If the 'hole' is a tad too roomy, the spine goes through without any problems, but when tightening the bowlines, the crosspiece starts sliding up … or down the spine thus altering the shape of the frame. If this happens in the air, the kite starts to wear all over the place and will crash.
So…. How to fix this?
Well, the solution is so very simple and works like a charm! So here we go!
Ok, this crosspiece will slide up and down the spine when you tighten the bowlines. We don't want that!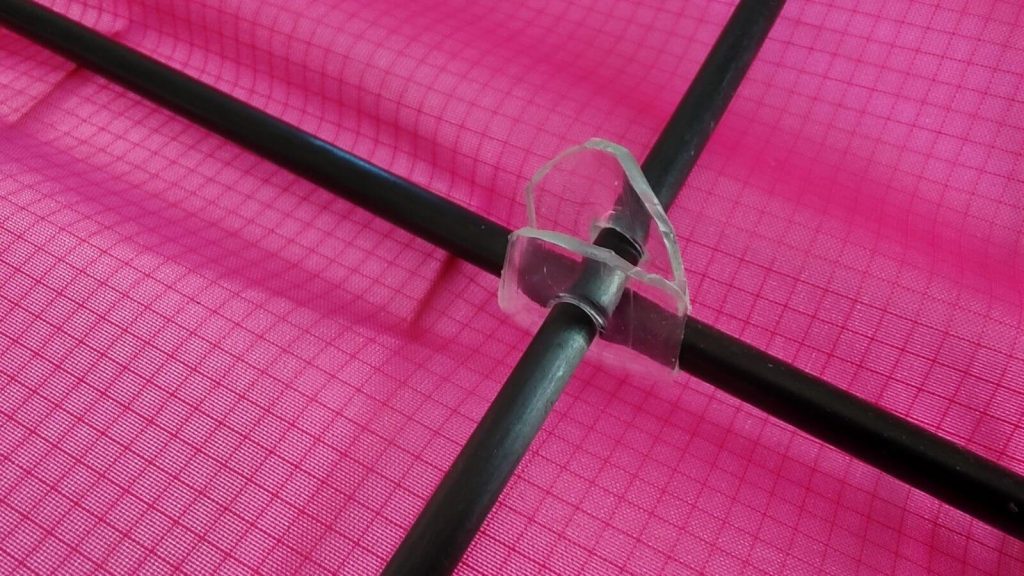 All it takes to fix the crosspiece in position are two rubber bands! Put it around the spine rod a few times so it sits solid but not as tight so you can't move it up and down on the spine rod.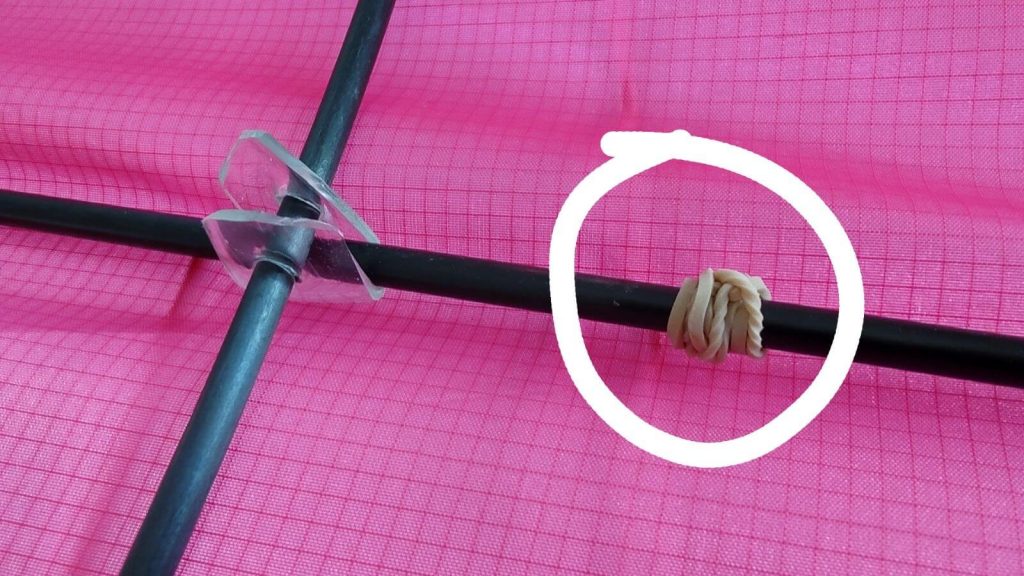 You need to have a rubber band both below and above the crosspiece so let's repeat the rubber band process above the crosspiece too!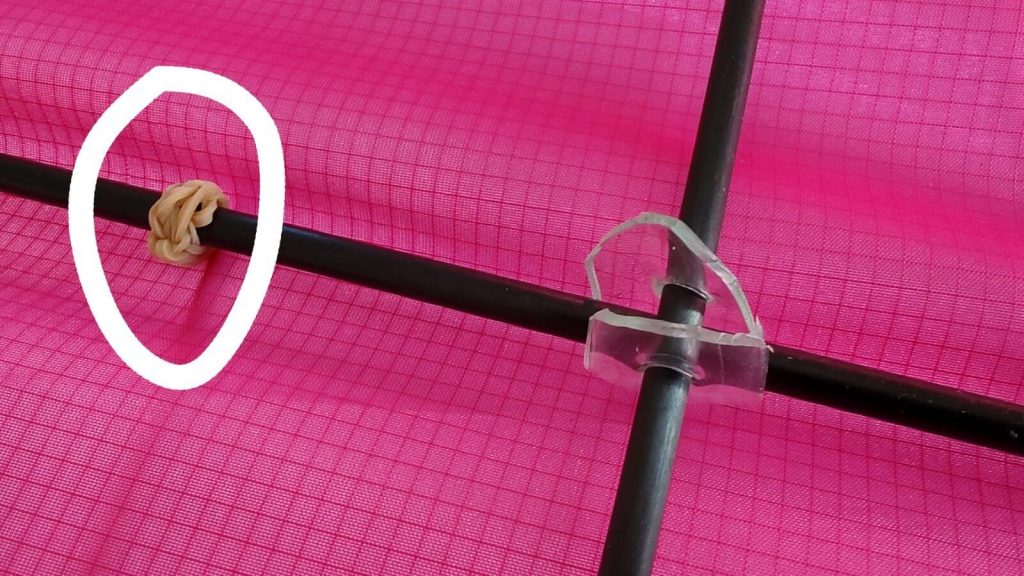 Now you position the cross spar exactly where it's supposed to go and slide both rubber bands so they sit right next to the crosspiece like this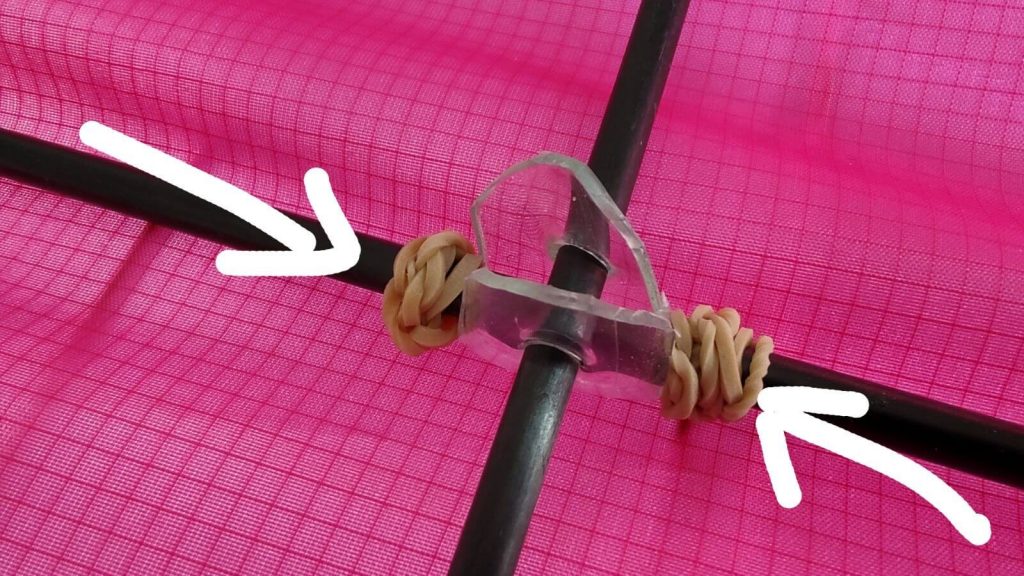 Now the centrepiece is kept in place by the rubber bands. You can tighten the bowlines as much as needed, get the kite up there and the crosspiece is not going to move thus not altering the frame of your rokkaku!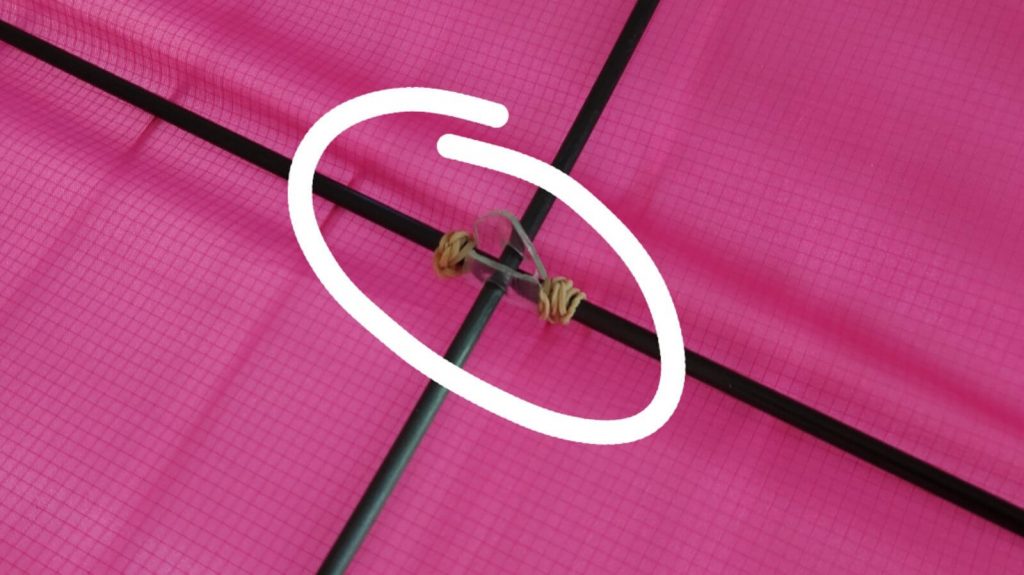 Oh yes! Remember to repeat the process for your second crosspiece too! ?