My original plan was to fly on Saturday, but the light drizzle put me off. So I waited for the Sunday to arrive and a slight improvement in the weather. I was hoping to fly a couple of rokkakus and use the Staaker drone to film them up there, and according to the weather forecast, there should be enough wind for flying the kites.
But you know, sometimes the forecast doesn't go quite along with the real stuff, so when I hit the field it was absolutely dead calm; no way those rok's would fly today.
But the drone certainly would, so I walked down to this little river and made myself a little take-off "platform" in the wet snow.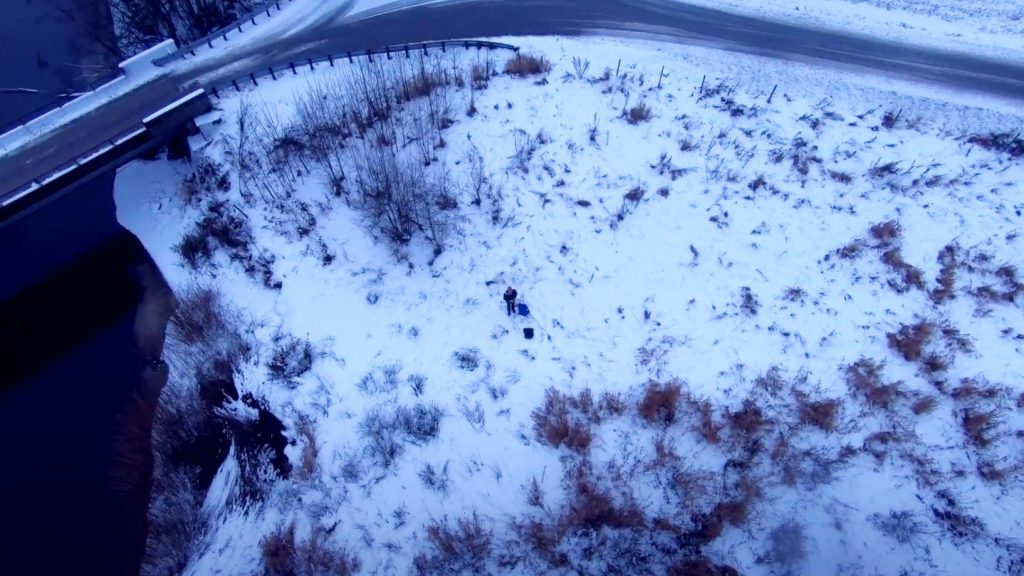 Soon I had turned on the tracker, the drone, the camera and my phone. It didn't take long until the drone and the tracker found the required GPS signals and was ready to go. I also got the phone connected to the camera and all that was left to do was to hit the PLAY button!
Boom! …and up it went, only to find out that I had mounted the camera wrong. Well, no worries. Just land the drone and fix the camera and get ready for another takeoff.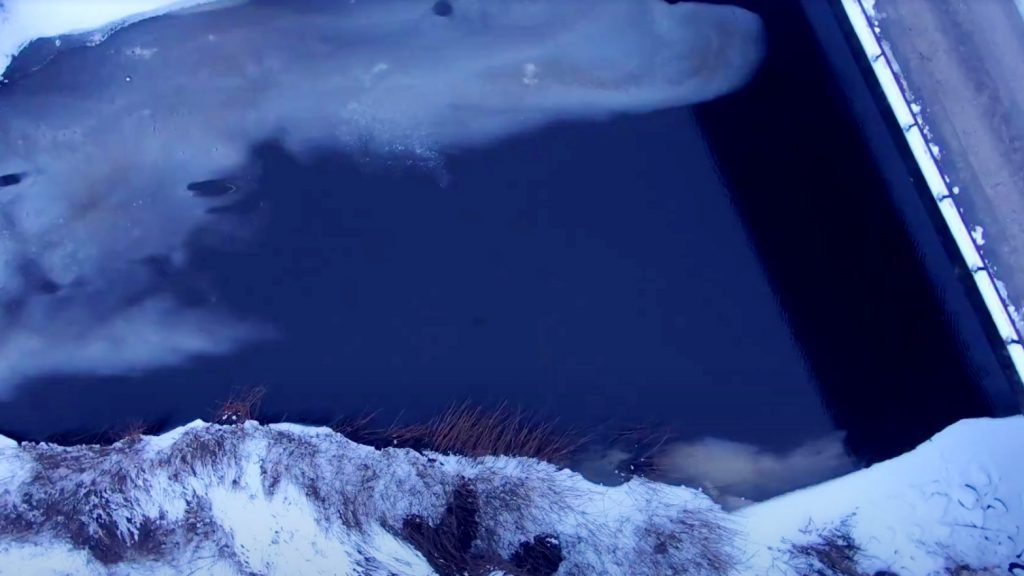 And now we were talking. With the camera in the correct position I could see what it captured on the screen of my phone and I started to fly the drone around up there while searching for nice scenes.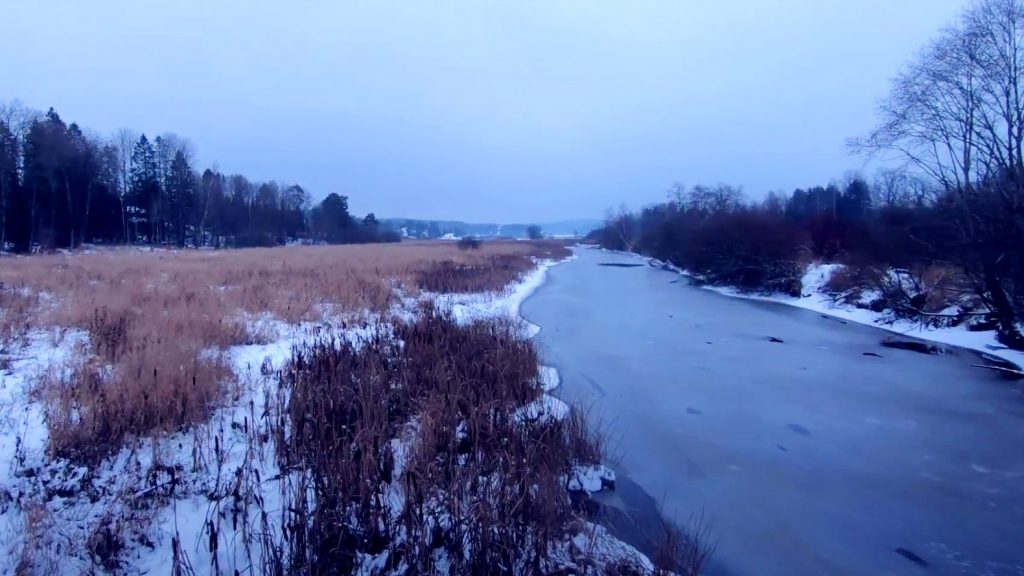 I did get some decent footage despite the somewhat dark and dismal conditions and gained another 25 or so minutes of drone flying experience. There was this bridge that I could fly under, but I didn't take the chance. I need some more practice flying until I have built enough confidence to give it a try! But I dear to go low! Check out the reflection of the drone in the water in the photo below!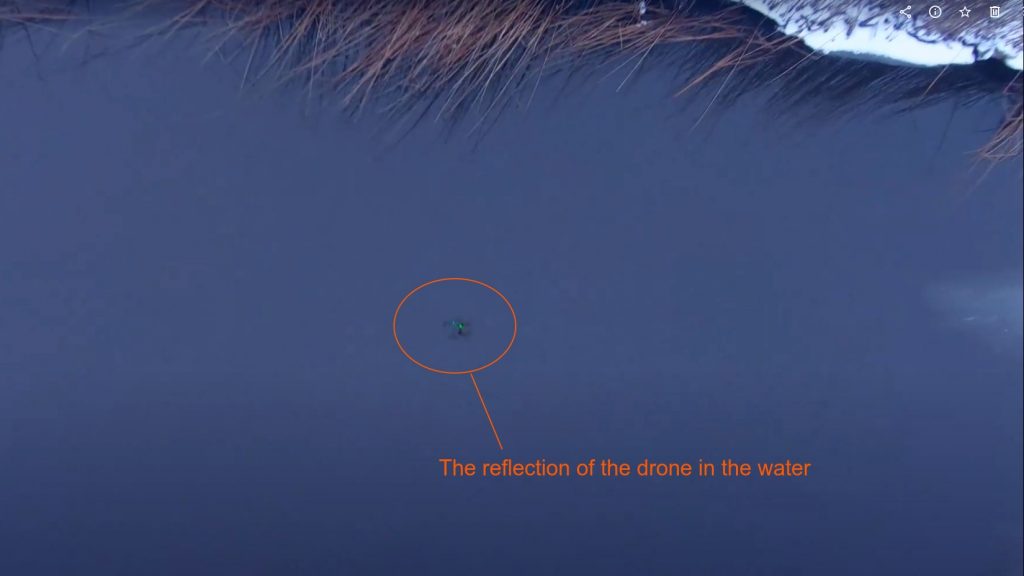 And off course I have made a short video of the drone session. Nothing much but just a few minutes of decent shots by the river. You can take a closer look at the video below … or check out more than 600 videos over at the AERIALIS Kites YouTube Channel!