Sunrise today was at four o'clock in the morning and sunset at 22.35 in the evening. That leaves me with many hours of daylight to play around with. So going to the beach to fly at nine in the evening is no problem!
And today was one of those days. You know, nice and relatively warm and with a useful breeze from the south. I managed to squeeze in some flying pretty late in the evening. It was still quite warm but the breeze was definitely dropping. But I had a Zaephay in my kite bag so no worries!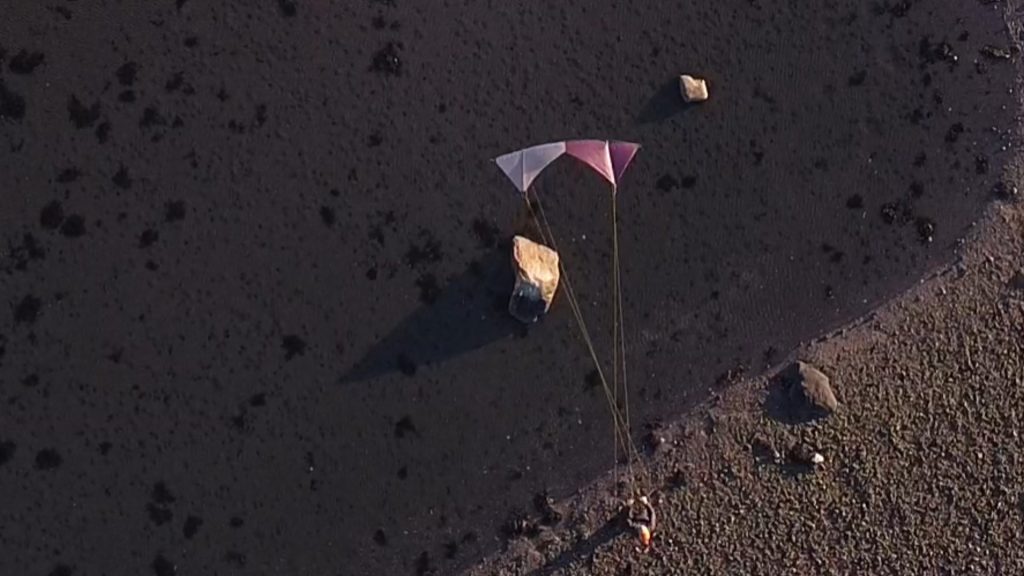 I hooked it up to a 10m lineset and soon the Zaephay did its thing, dancing up there at the end of the lines!
The Zaephay is one of the first quad kites I built. If you do a quick website search for 'Zaephay' you can read q lot about that kite and watch a bunch of videos of it too! …and I'm really satisfied with the Zaephay. It's a lightweight kite for those days when there's just this breath of air to fly. The Zaephay is really up to it and like I've said before, you don't fly the Zaephay, you just guide it in the air and the kite will do its magic.
… As you can see in this video!