I recently made a weird looking kite inspirated by the Xanadu.
So I got to it and I made something similar, looking like this…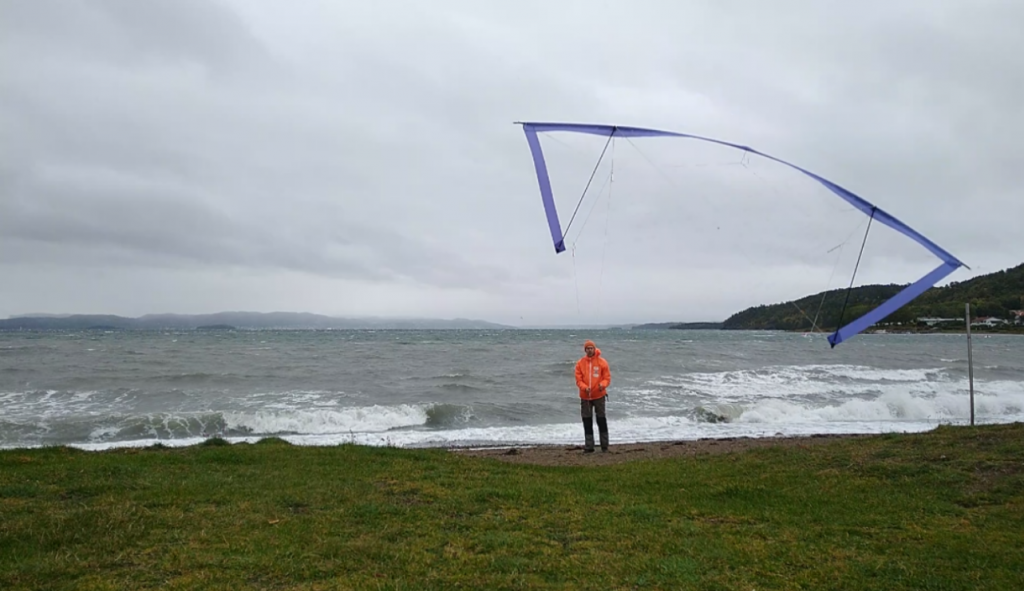 But as you can see from the image below…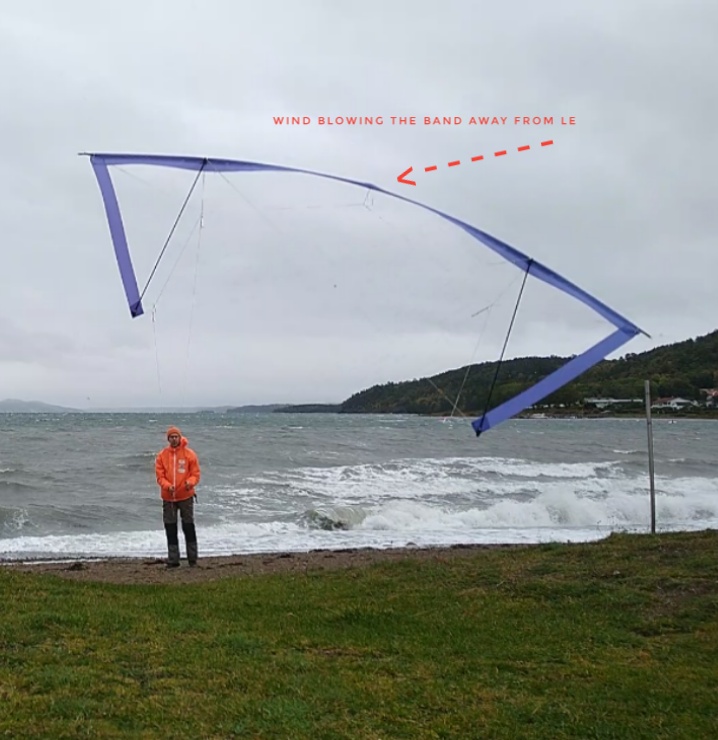 …the wind is deforming the leading edge band by blowing it back so it goes flat. Not the whole band though, because on either side of the kite, the two down spars are blocking the band from flattening.
Having this piece of flattened band surely reduce what's left of an already very reduced sail area, and as you know, it's the sail area that creates lift.
This was very noticeable when trying to fly the kite upside down. Even in the heavy winds upside down flying was impossible and inverted hovers likewise.
I soon found that I had to do something to prevent the band to be flat, and in the video below I'll let you in on the details!