I was actually not planning to fly at all … 🤪 … but rather shoot some photos of a couple of kites for the NKM/Blokhus Wind Festival, but of course I brought the To-Go-Quad-Kite Bag. And guess what?! When the sun was getting closer to the horizon and the winds died down, I found half an hour or so to fly the A-Quad Ghost!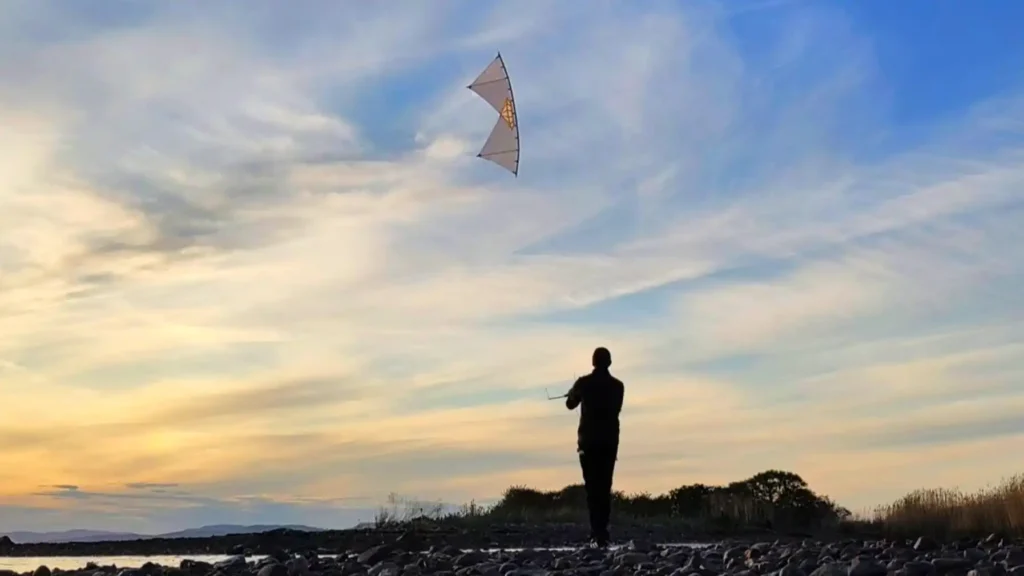 I didn't bring my tripod or any other camera equipment for shooting video footage so I had to lean my phone up against a rock hoping it would work.
The high tide was slowly coming in so when getting back off my sandbank over to some dry land again made for a wet experience, bet the flying was smoooooth!