Well, like said it was sunny and a reasonably clear blue sky up there. But the temperature was much more like March and the wind coming in from the sea added to the chill factor. But apart from the temperature, the flying conditions were very good and I first started out flying the A-Quad Hardcore which felt like the right kite in the current conditions.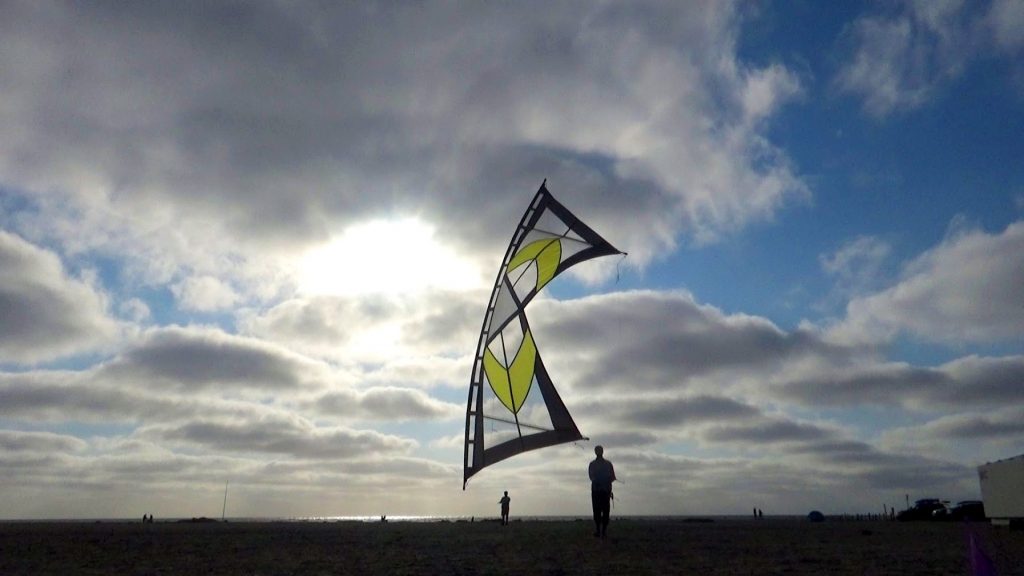 But I didn't get to fly it much because something happened to the leading edge. I think maybe one of the ferrules came loose and one of the rods inside the LE pocket broke. Well, I didn't bother to check the details while on the beach but just grabbed another kite; the Yellow 2 x Vented QLK.
Not a bad choice and pretty much just as fun to fly as the A-Quad. This kite is the first QLK I built. Back in 2011 at a workshop with a few of the AERIALIS Team Flyers. It wasn't to have many hours in the air for many years, but after I kind of entered into the world of quad lined kite flying, it has logged many more hours! And it sure looks like it too.
Its icarex sail is as soft as silk and several patches are showing that I don't exactly baby my kite. A few of the original bridle legs are replaced due to wear and tear but still, it flies really well. (At least for being my very first QLK build at a time I must consider myself a true kite building novice.)
So with another yellow kite in the air, I was killing a couple of more hours on the beach and I didn't feel cold at all!