It all started with that I lost a piece of string on a Rokkaku of mine. You know, the string that ties the spine and the cross spreader to each other. And it was waiting to happen. Normally I would have sewed that string to the sail, but for some unknown reason, I hadn't done that.
Then I got this idea. Why not using a cross fitting instead, a cross fitting connecting the spine and the cross spar!
Initially, I was thinking of using a 90° fitting and drill a hole through it, but as my mind started to drift, I suddenly came up with another solution.
And like said in the excerpt, all you need is….
A piece of plastic tubing
A pair of scissors
A sharp knife
A hole punch tool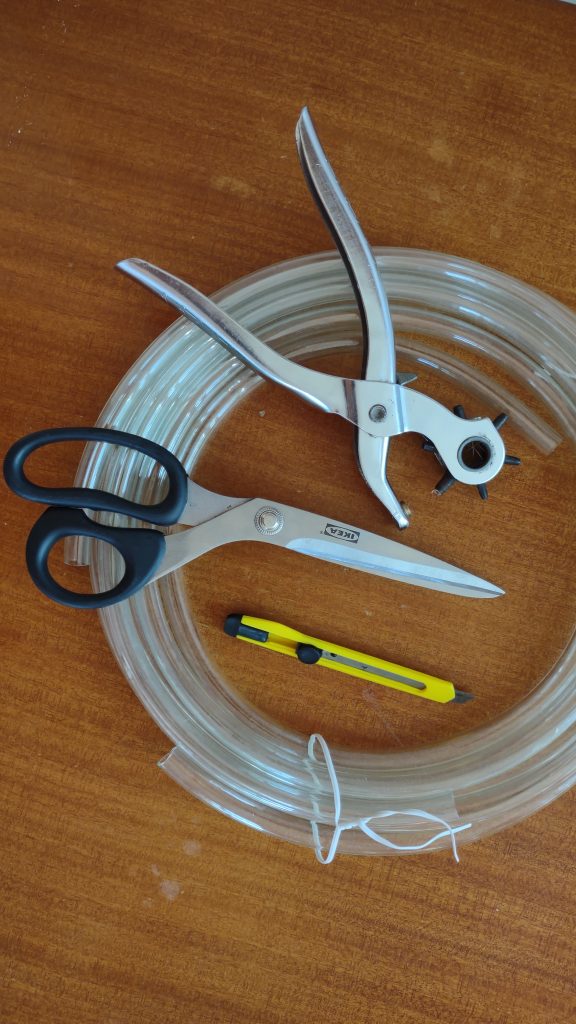 Ok, let's get started!
First, cut of a piece of the plastic tubing making it 10cm give or take.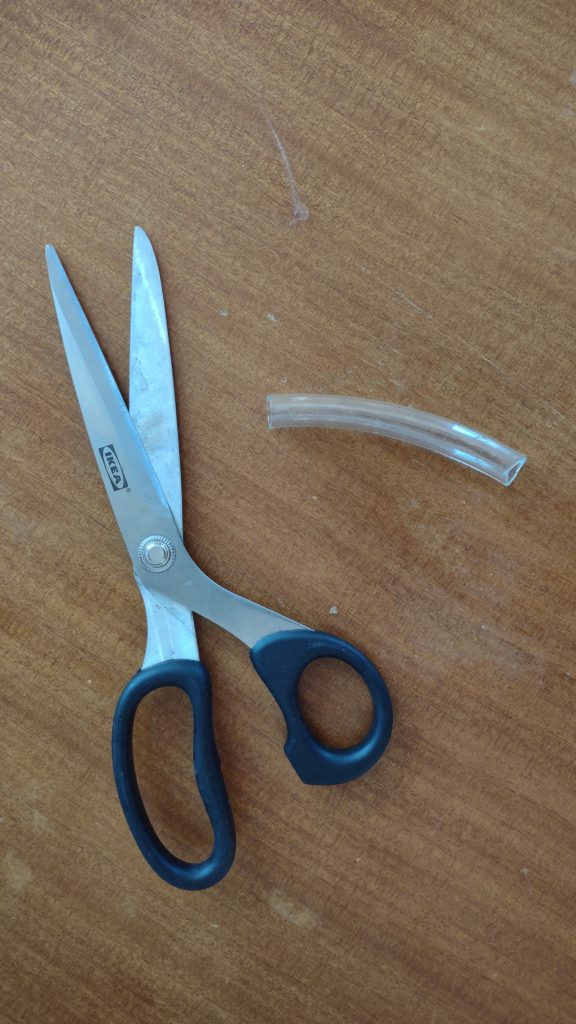 Now you use the knife and/or the scissors and start trimming the 10cm plastic tube.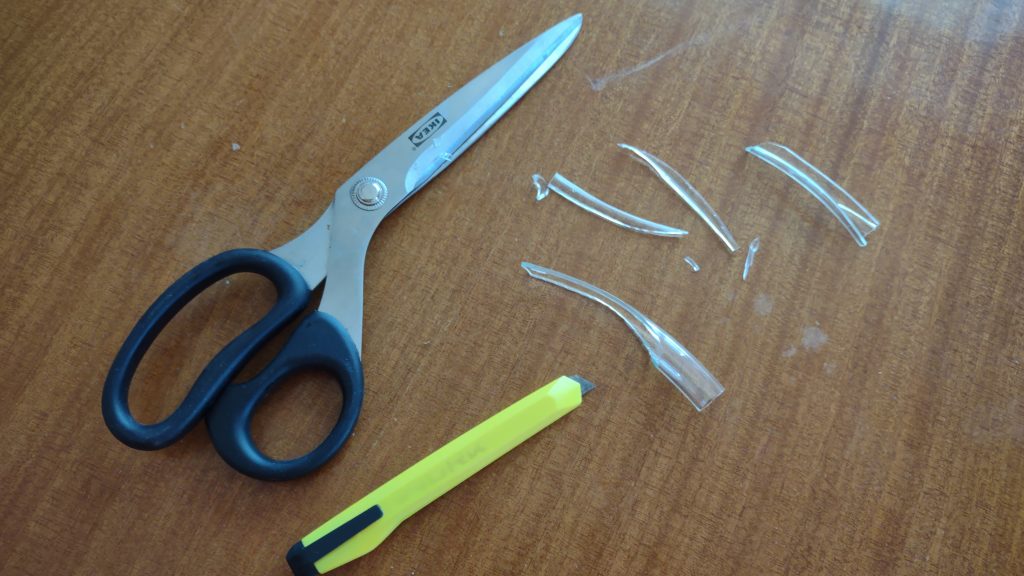 …and when done, the piece of tube should look something like this…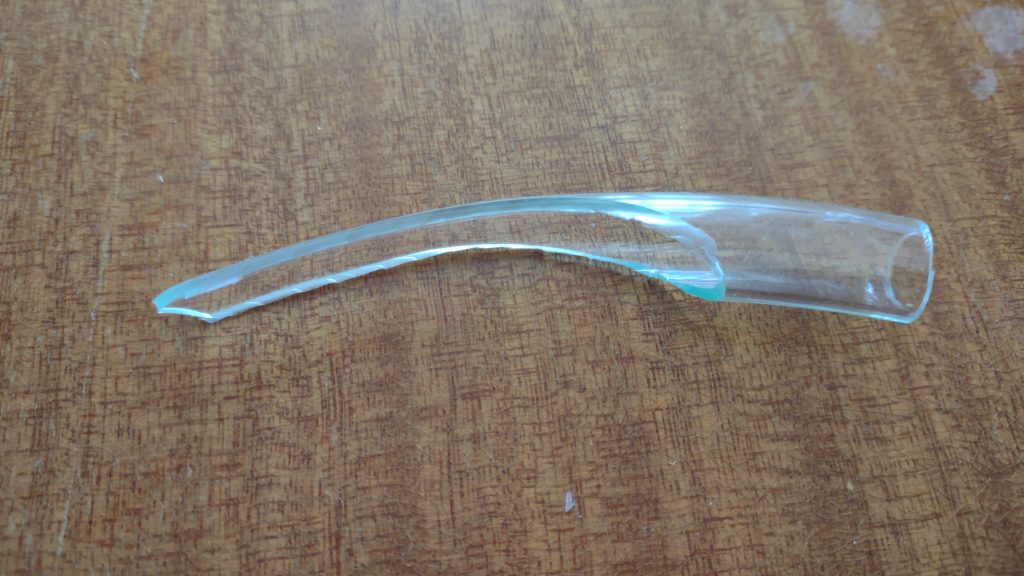 Now the fiddling starts! Bend the trimmed end and insert it into the complete tubing like in the photo below.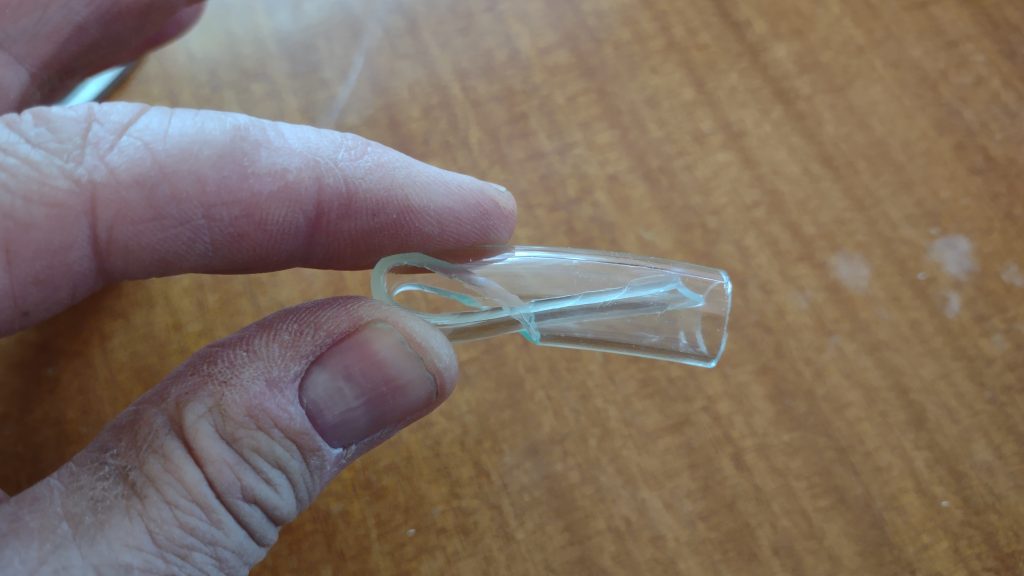 Now insert a spar into the 'loop' created by the trimmed end of the tubing. A picture says more than a thousand words, so check out the photo below for the details!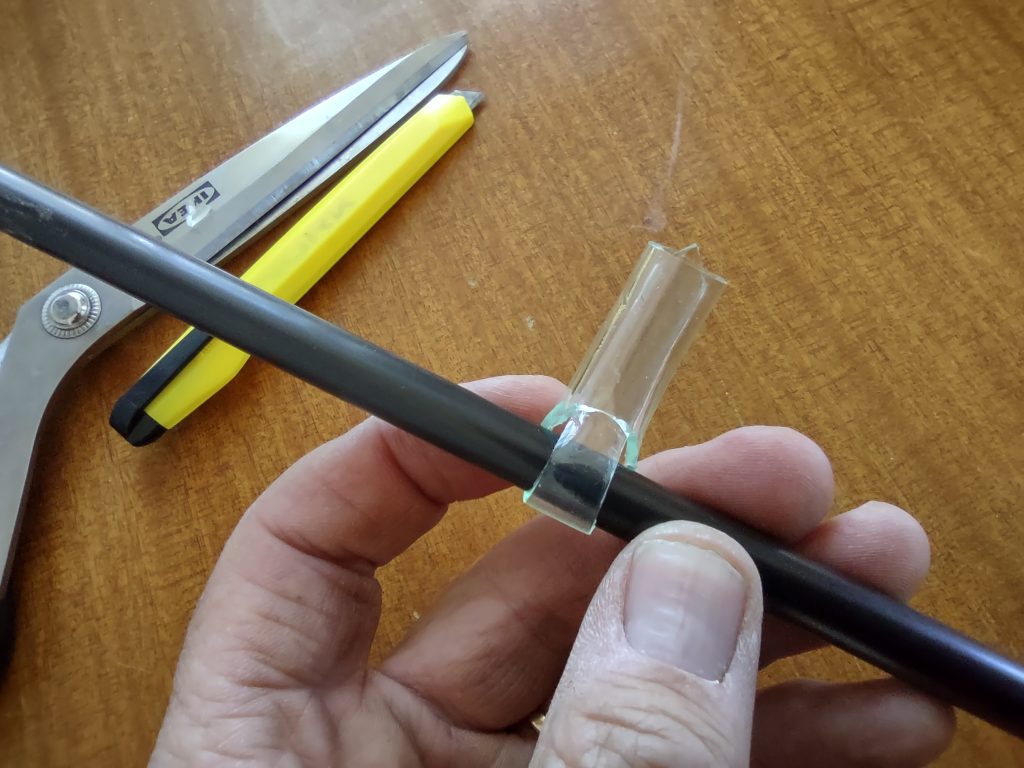 Now is time for picking up the hole punch tool and, yes, you're right, punch a hole through the tubing. Make sure to punch through both the tube and the inserted trimmed piece. And the hole should be at 90° at the inserted spar so the whole thing ends up as a cross fitting.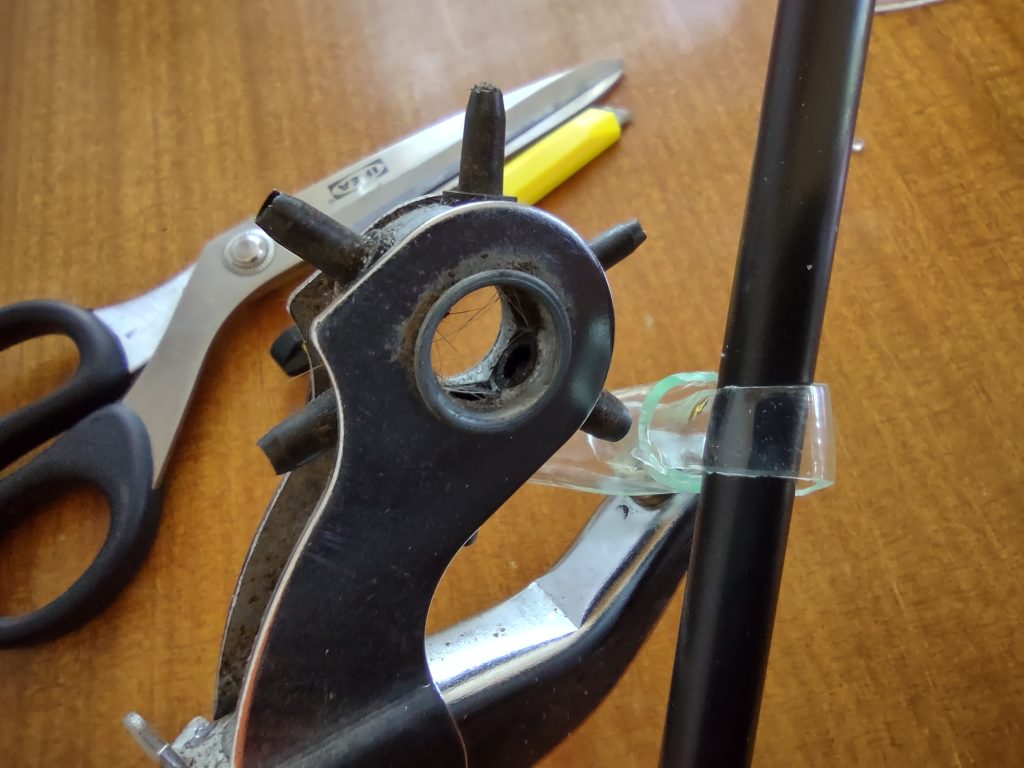 …and when completed, the fitting should look like this.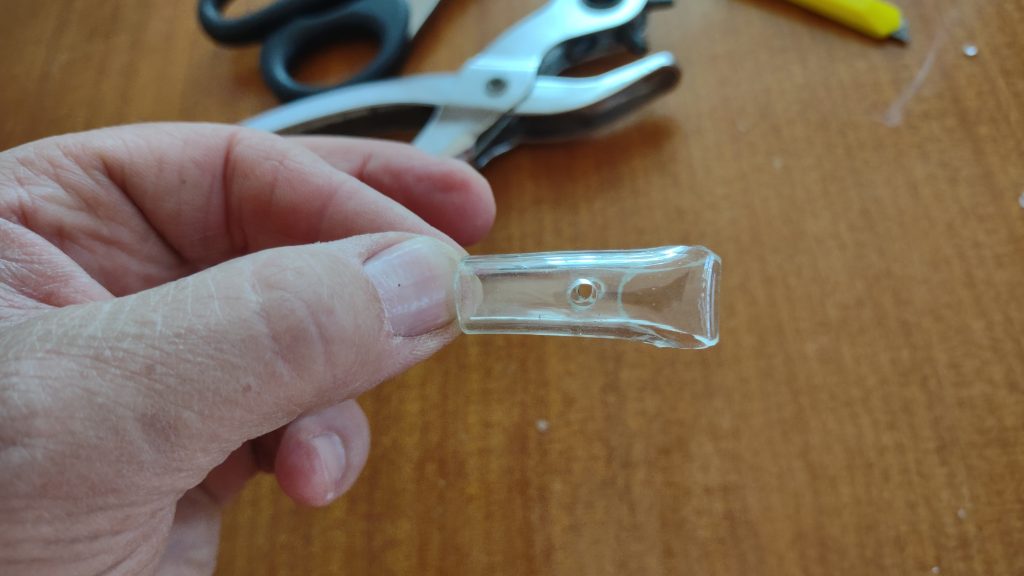 Now it's time to insert the cross spar. In my example, I use a 6mm carbon fibre rod and it's s pretty snug fit. Make sure to push the rod through all three holes in the fitting.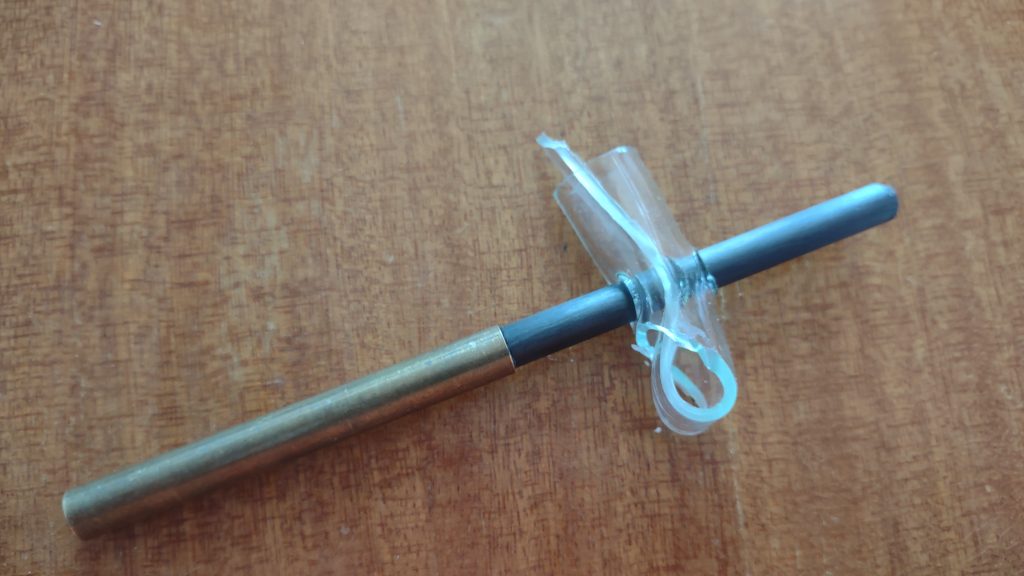 And with both spars inserted, this is starting to look like a proper cross fitting!
Cut off any excess tubing….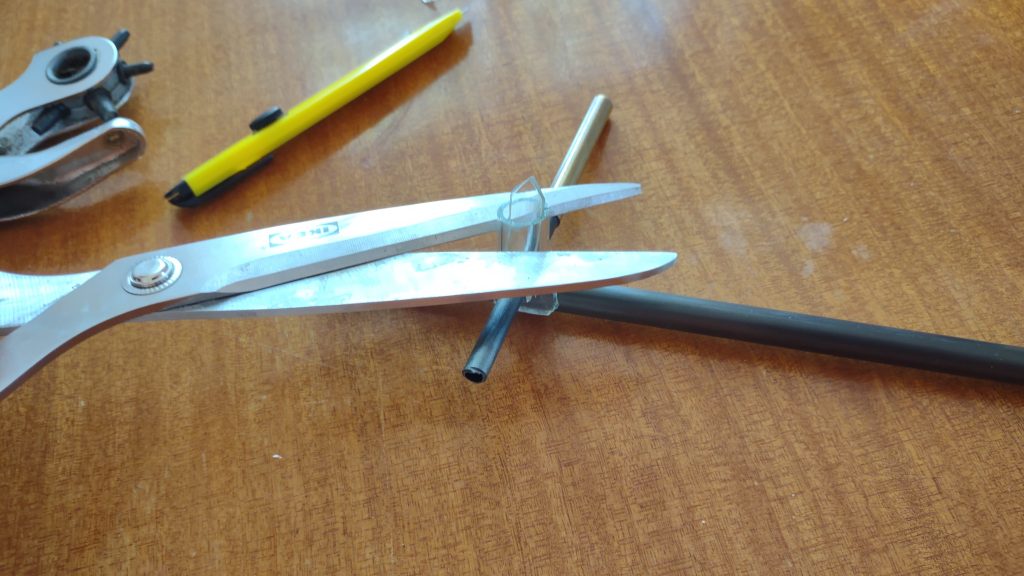 …and your DIY cross fitting is good to go!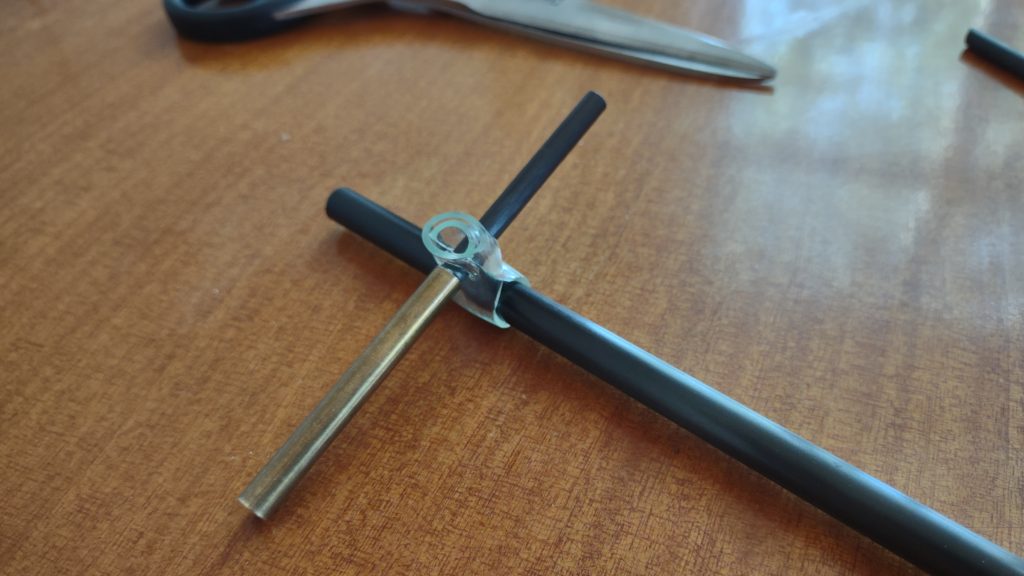 I've already equipped a couple of my rokkakus with this type of cross fittings … and they work like a charm!
Perhaps a little less durable than production made ones, but the will definitely hold up a few hours if you pay attention to the trimming of the tubing so you'll avoid weak points.
I hope you've liked this little how-to post and feel free to drop me your comments in the comments field below!
Just Fly!