Why not? Just for the fun of it! What I'm after? Well, I'm not quite sure other than to see what happens to the kite's characteristics and take it from there.
So then I brainstormed with myself to come up with a simple solution on how to give the flat sail a more three-dimensional shape. And after some time thinking I found a solution
What if I use two standoff connectors and slide them onto the down spar, cut a glass fibre rod, insert each end into the connectors so that the rod takes the shape of a bow that pushes the sail away from the down spar.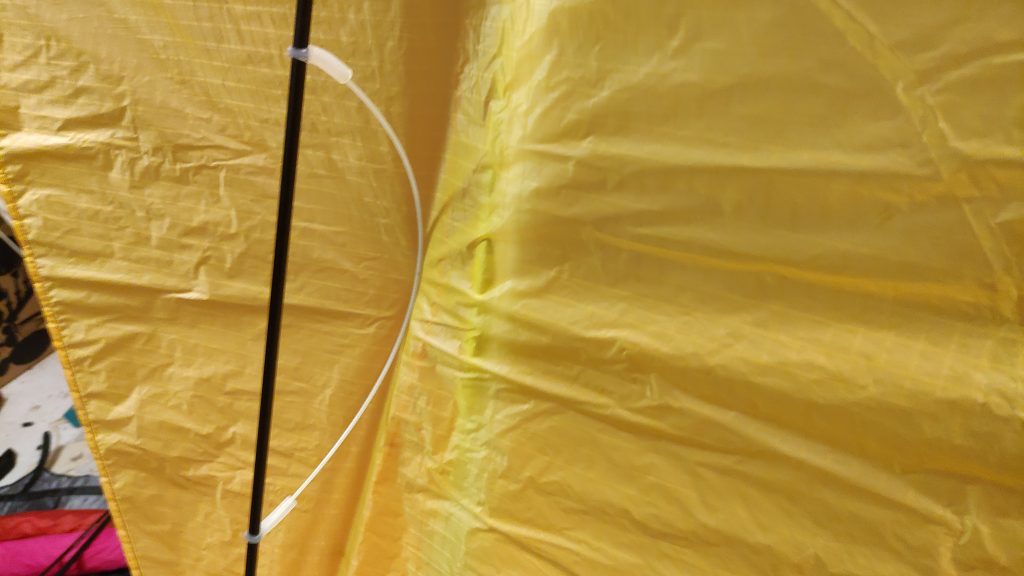 To keep the bowed glass fibre rod from sliding off position it needs some support. For the first test flight I just duck taped it to the sail. Why overcomplicate things?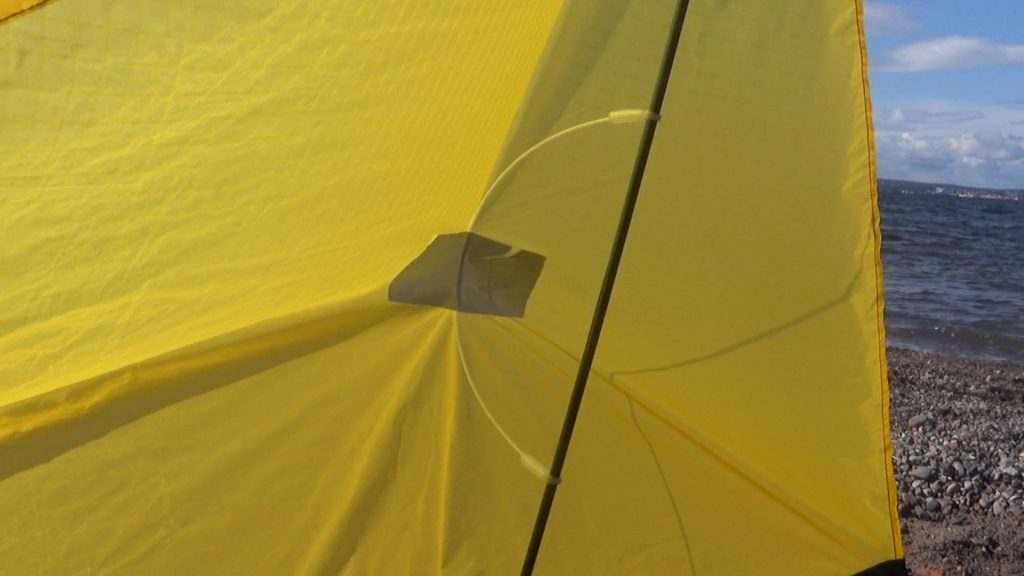 With this … gadget installed on both down spars, I was ready for the first test flight. And then the kite looked like this…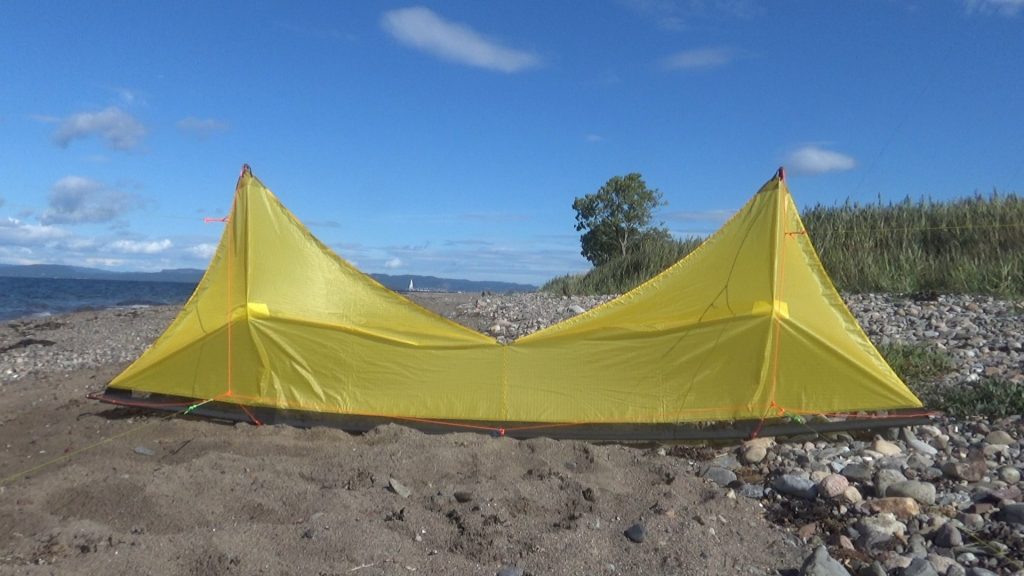 Unfortunately, the wind was way above the kite's comfort zone so it was difficult to come to any conclusions on the kite's flying characteristics. I had to wait for wind conditions more suitable for this non-vented kite. However, flown back to back with the unmodified version, I have a feeling the 3D kite can take a tad more wind than the flat one.
Today the wind was more like it! Not anything like yesterday's 8-10ms. Today a nice breeze came in, directly from the sea and at 3-4ms only. Perfect!
So I gave the kite a second spin and now the kite started to reveal its secrets. And so far I've found three interesting things:
Self recovery
Backflipped flying
Flic Flac with ease
Self-recovery
If I try to pull it out of the air by pulling one or both front lines hard, the kite starts to float gently downwind on its belly until the lines go tight and the kite recovers. I tried loads of different pulls and at least 90% of them did self recover.
This is a feature that surely deserves more investigation. Can this be a door opener to more fun stuff? Gonna find out!
Backflipped Flying
Push your thumbs forward and the kite will do a backflip. If on the ground or in the air, it doesn't matter. It goes into a backflip.
I even manage to fly it in that backflipped position on several occasions by grabbing the brake lines and gently pull them towards my body while keeping the front lines slack.
Yet another feature to explore!
Flic Flac-ing
This 3D kite does flic flacs with ease. It flips over with just a slight tug on the brake lines and you don't even have to think about recovery. Just hold on to the handles and the kite recovers by itself!
I'm really looking forward to exploring further this kite and what I can do with it!
…and here's a video from today's flight in great conditions!