Quite some time ago I got hold of a second-hand 3-axis gimbal from Chinese (?) YI. The budget (kind of) gimbal has received mostly good reviews and when the opportunity arrived, I went for it. Taking a closer look at it revealed that it was in mint condition! So I was quite satisfied with my purchase!
However, something had slipped my attention. The gimbal is made for the YI action cameras and they have slightly different dimensions compared to my GoPros … so … my GoPros didn't fit! 🤔
Well, there must be a way to do some tinkering so I can fit my GoPros to the gimbal, but it was harder than anticipated. I was experimenting with several ideas, but none of them came out successful. But that was until I suddenly realized the absolute super simple solution: Use a handful of rubber bands!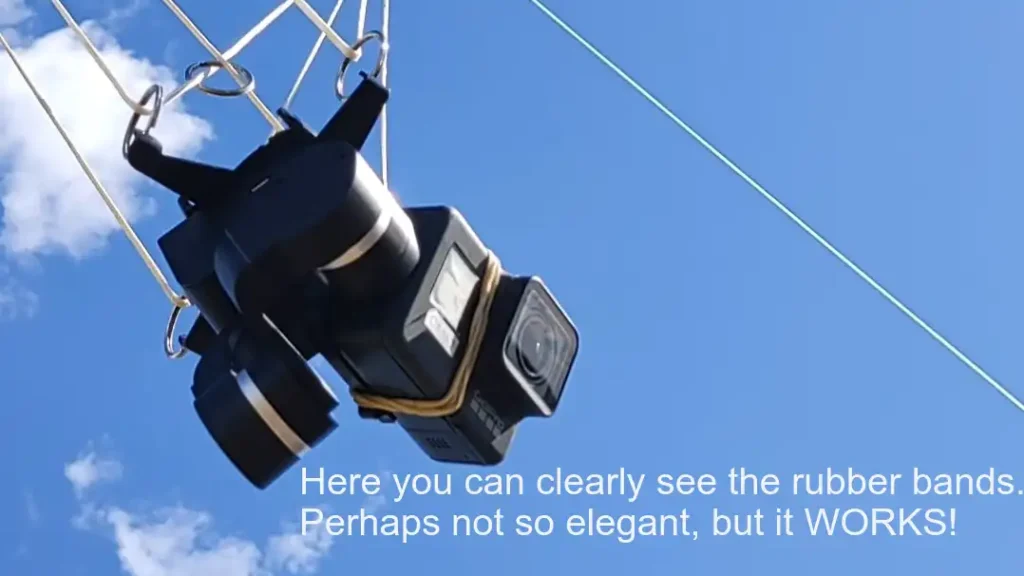 So today my main mission was to take the YI gimbal for a spin, or rather not, no spin, but a smooth ride!
I also had a second mission on my mind; taking aerial photos in RAW format using the GoPro camera and its Quick app.
So off I went with a car full of … stuff … for a nice trip to the beach and some kite flying. The weather was perfect, nice and sunny, warm but not too warm and a breeze that was supposed to come in from the northeast. But when I arrived at the location the forecast was wrong. The winds were from the southwest and I was in a bad wind shadow. Nothing else to do but to find another location, and so I did!
Listen to this!