So it put it into action an yesterday I completed the build. It was quite late in the evening and pitch black out there so no initial flight just then.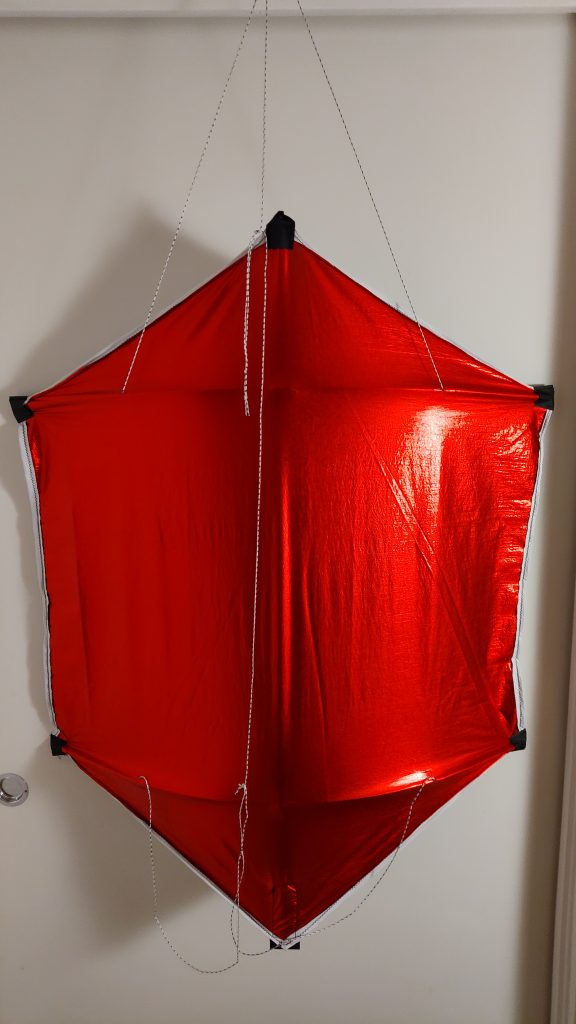 But I had a slight hope that I could squeeze in an hour or so flying after work today if the conditions were favourable. Like no rain and some useful wind.
I was lucky! When I finished work there was a light breeze coming in from the southeast and the setting sun was painting the evening clouds with a fantastic golden light. What more could I ask for?
So I got to the beach and soon I had the little red and shiny kite soaring up there in the very light winds. I didn't have to do any tweaks. Just shape the kite tightening the bowlines and the angle of attack was spot on!
While the little kite flew up there at the end of the line, I assembled its much larger companion and soon I had both the shiny, red rokkakus flying up there while the sun disappeared below the horizon making a spectacular and colourful farewell.