In the afternoon the wind changed its direction. All day long it was coming from north by north east but as the sea breeze hit it was from the south … as always!
So I decided to take that twenty minutes drive to a location called Botnerbaugen. A nice couple of small beaches surrounded by sunbathed and warm rocks. And the wind was coming from the south!
I'd brought with me three Rokkakus in different sizes and I soon found the largest one, the 1.8m one, was the right choice of kite. It didn't take long until the Pink Rok was sitting really stable up there and it was time to assemble the rig.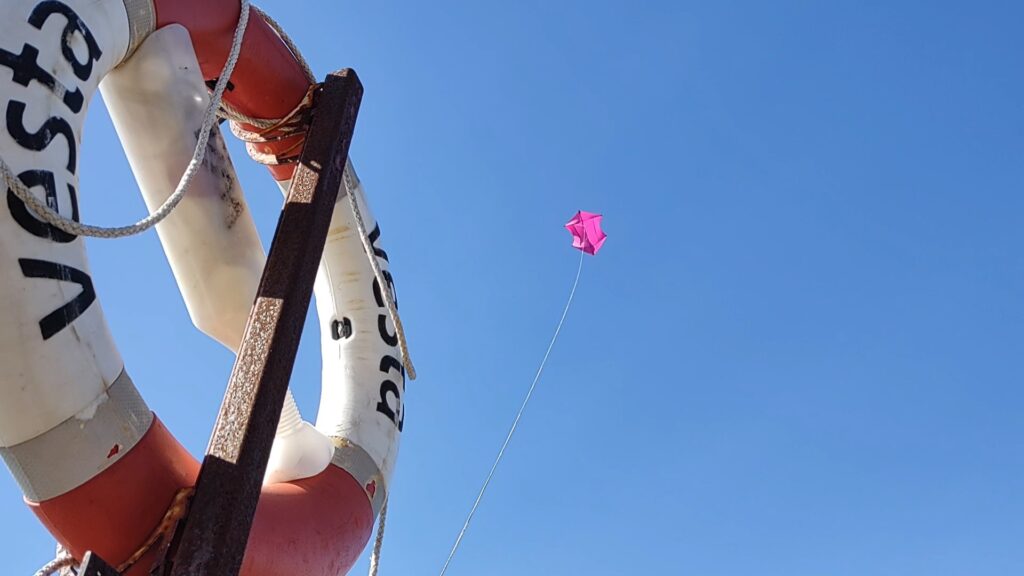 First I fixed the picavet to the flying line. Then I mounted the GoPro camera to the gimbal and finally attached the lot to the picavet before I sent it all up into the air watching what was captured on the screen of my phone.
Here's the final edit of my video of yesterday KAP'ing!
Listen to this!