Still working on my little basement cleaning project, and look what I found! Four brand new – or at least never flown – Jazz'es by Prism Kites. Leftovers from my tiny kite shop that faded away ten years ago.
So… what to do with these kites? Well, stacking them of course!
So I headed over to my Chromebook, opened Facebook and navigated to the Sport Kite Stacks group asking a few questions.
How long are the stack lines supposed to be?

Should the distance between the kites be equal?
Do I need a stack line for the centre tees too?
It didn't take long before Torben W replied…
Stacking lines: 1,2 to 1,5 times the length of the leading edge
Distance between the kites: Yes, all the same length
Center tee: Yes, for the Center-T as well
He also gave me some more information.
Little hint: use pigtails on every knotting point and add a knots ladder at the Upper knotting point of the last kite, so can adjust the angle of attack for the last kite…. That's to stabilise the stack.
Nice!
Now I think I have it all down to start my little kite stacking project so this morning I made myself a large cup of coffee and started to make the pigtail for connecting the stacking lines between the kites.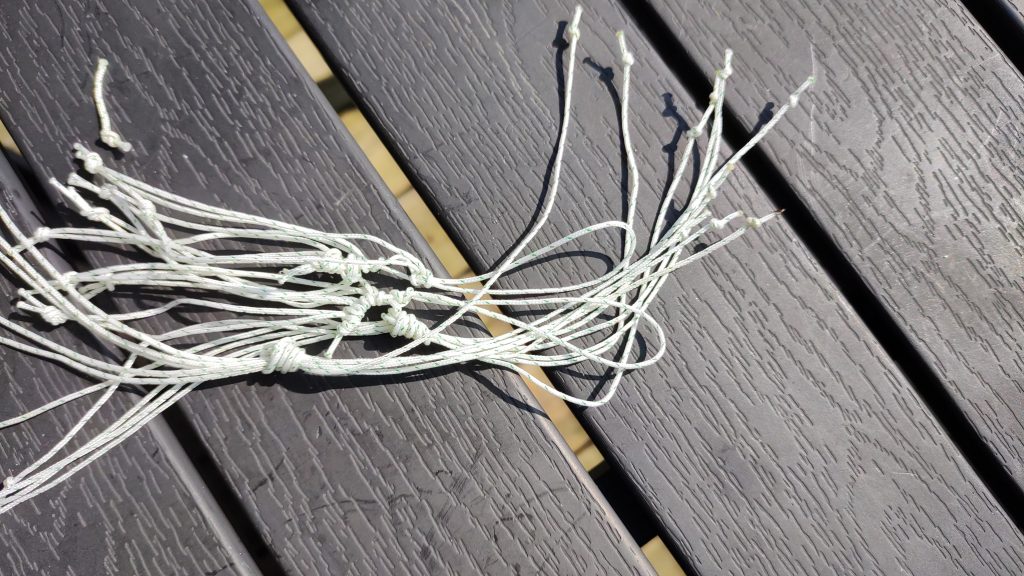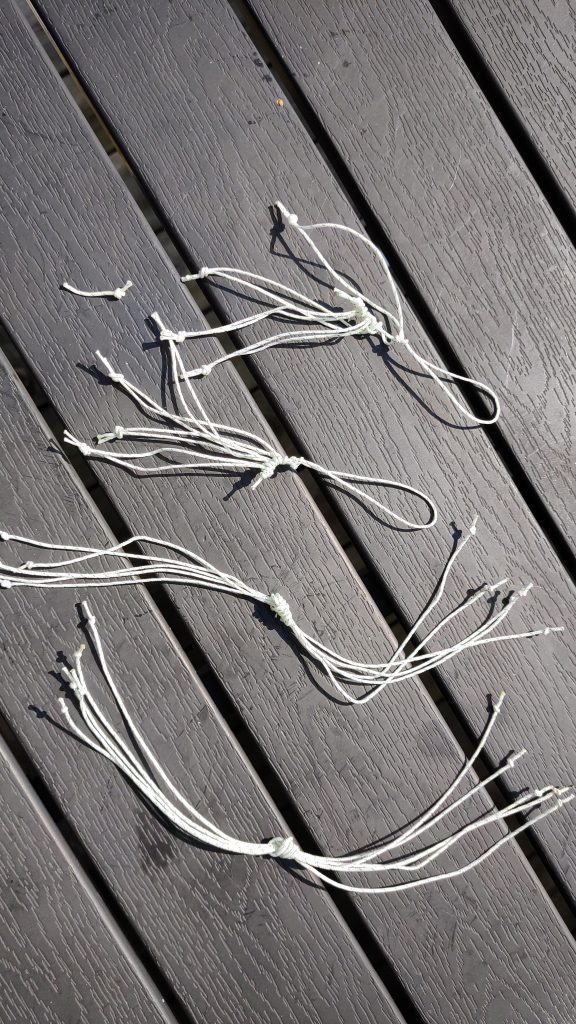 So now the next step in this project is to make the stacking lines, but first, there's some more house redecorating to be done!
Updated July 15th at 15:05
I found some time to put the initial five pigtails on the first kite of the stack. Looking like this.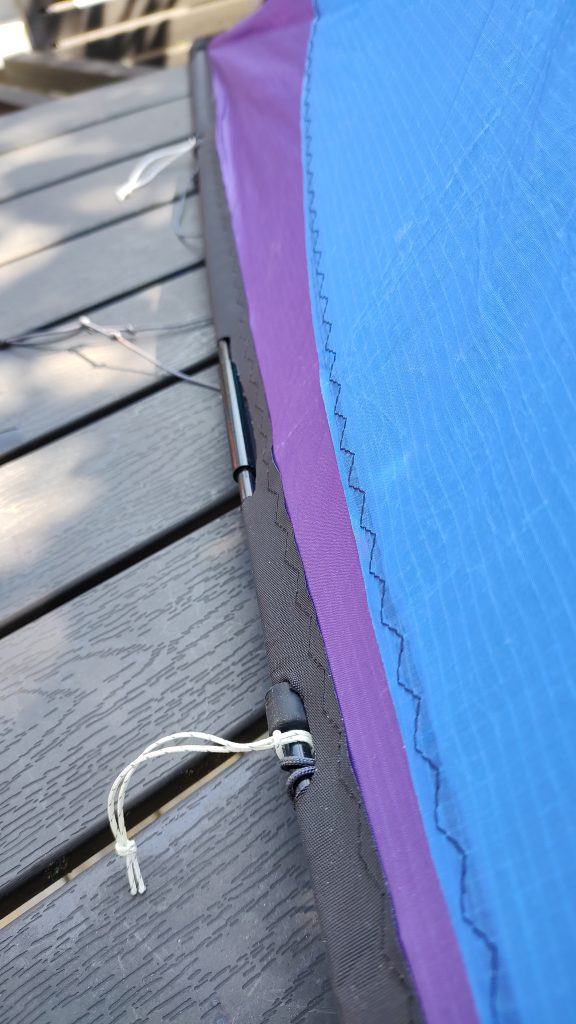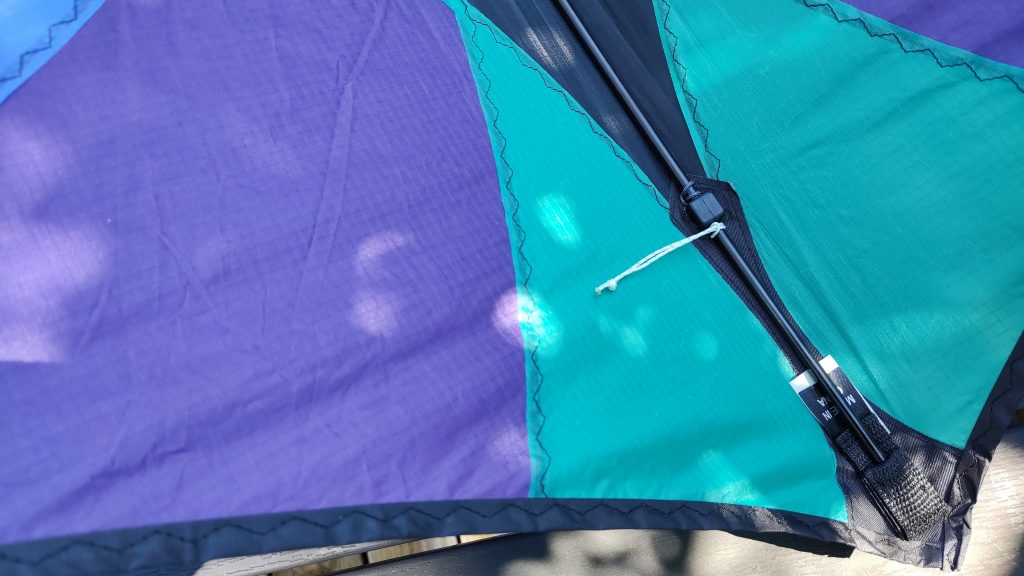 Updated July 15th at 17:35
Bridle removed from kite #2!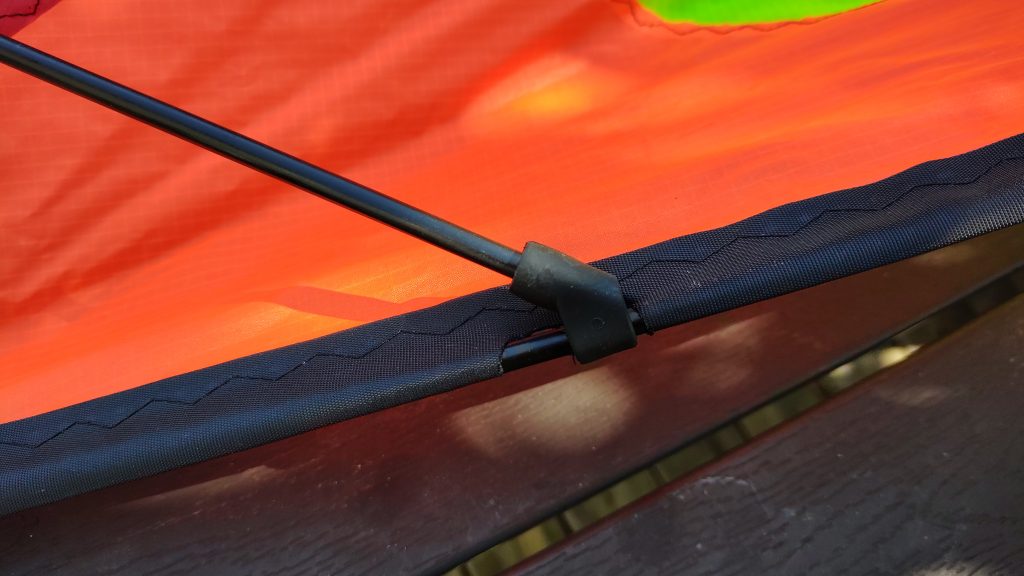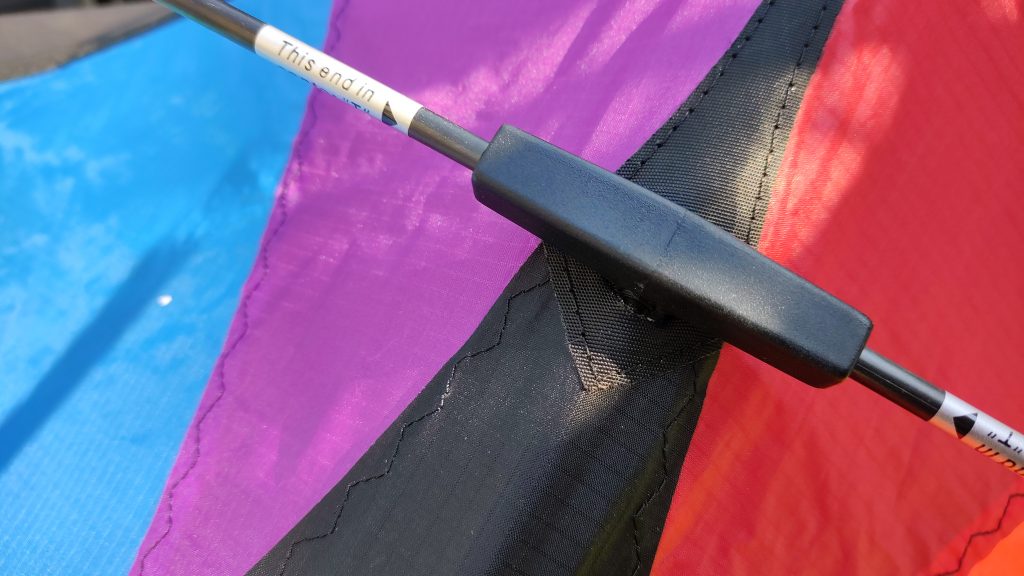 Updated July 15th at 21:55
I've been quite busy today, multitasking, house redecorating and completing the stack! How about that?!
Here are a handful of new photos from the evening!