The last few days I've taken a short break editing the how to build a rokkaku video and … built a couple of them just for the fun of it.
First i made a large, 1,80m, one with a shiny red sail…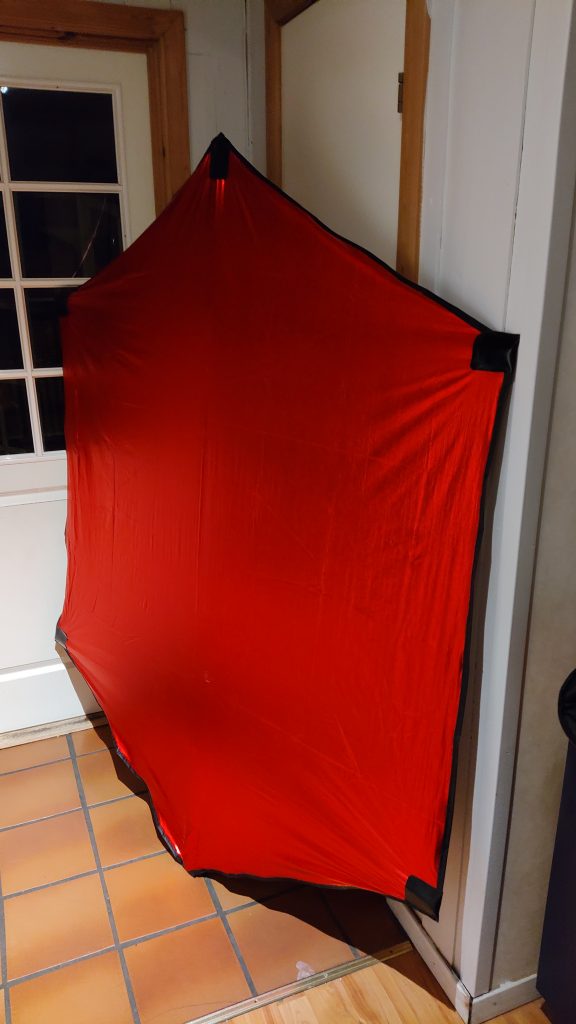 Then today I finished another one, somewhat smaller (1,20m) one, using some leftover pieces of fabric in white and orange…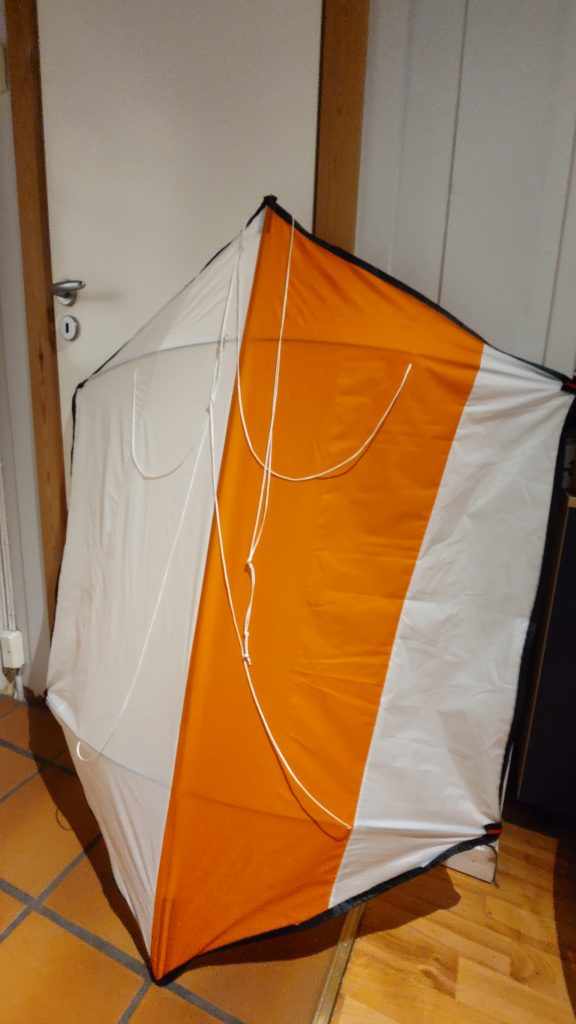 Both are completed now and so are their sleeves, 'cause a build project is never completed until the kite is in the bag … Literally!
Here are some close ups of the white'n'orange one.
So now I just have to build up some patience and wait for the conditions to allow for the first flight. Unfortunately – based on the updated weather forecast – it's not gonna happen anytime soon. The first few days it'll be too windy and then the rain will pour down for a few more.
So…. patience my friends, patience!