So I grabbed my To-Go-Quad-Kite-Bag and headed for the beach downtown. That beach is unflyable on a nice summer day being absolutely packed with people. But I hoped that the heavy rain showers of the early hours had scared the people away from the beach. 😉
Yes! When I got there I had the beach pretty much to myself and a nice and steady onshore breeze hitting it straight in from the sea. The wind clocked in at about 6-8m/sec (13-18mph) thus being perfect for the A-Quad Hardcore!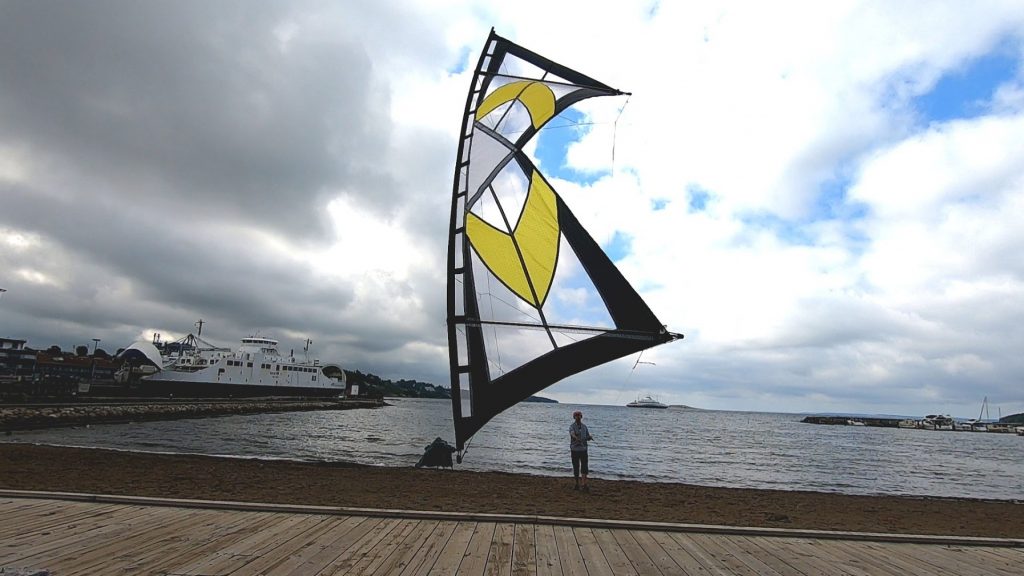 So it didn't take long until the Hardcore was outta the bag and dancing in the air!
And, wow, what a kite this is!
It fits my flying style a complete one hundred percent! Super agile in the air, smoothening the gusts, razor sharp precision, flat axels, total speed control and good looking in the air. Can you ask for more? … another one perhaps! 😉
Here's what I'm talking about!